ARCHIVE NEWS 2023
---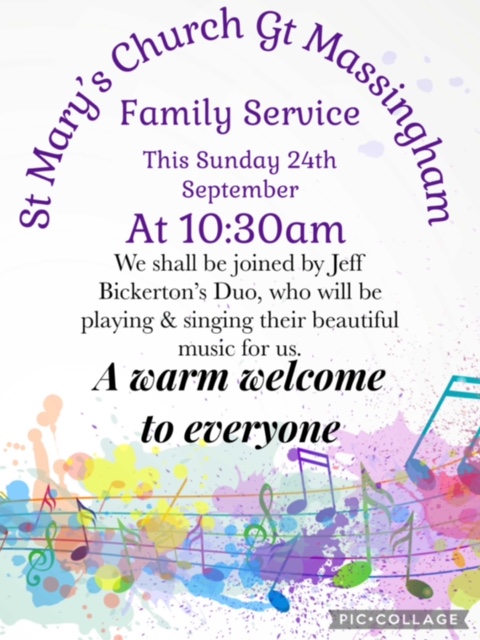 SUNDAY SEPTEMBER 24th 10.30 am
ST MARY GREAT MASSINGHAM
SPECIAL FAMILY SERVICE
---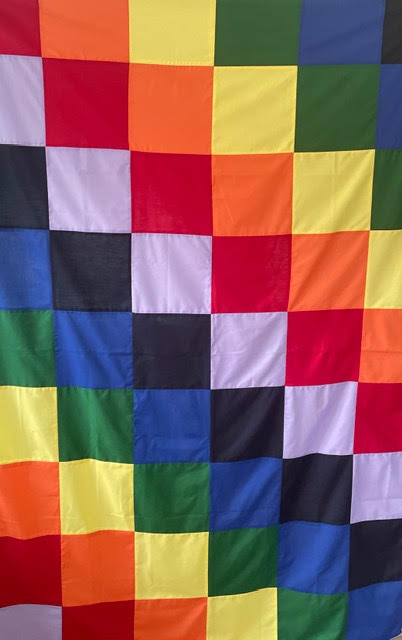 SATURDAY 16th SEPT 11.00 - 3.00pm
FOSALM present "SEW A HUG"
GREAT MASSINGHAM VILLAGE HALL
POSTPONED
On the 16th September the Friends of St Andrew's Little Massingham were due to hold a Sew Day, unfortunately because of several issues we have had to postpone the event, but there will be more!!
We are pleased to announce we have decided to make it more inclusive and as well as quilters making patchworks, we are asking people who knit and crochet to take part, thereby making a different style of Hug! When crocheting and knitting we are asking that the hug makers ensure that there are no holes and they are the correct required size of hug. More about the sizes can be found on https://fosalm.org/ website.
The first quilted tops have been made and they look wonderful! We are looking forward to seeing the next batch!
The Friends of St Andrew's Church Little Massingham (FOSALM) and Quilts 4 Care Leavers (q4cl.org.uk) have joined forces to organise the stitching together of a Giant HUG that will be large enough to wrap around St. Andrew's Church in Lt. Massingham. We're holding Sewing days and will be recruiting quilters at various exhibitions and events starting in Great Massingahm. The public are invited to see the hugs being made from 11.30 am – 2.00 pm at Great Massingham Village Hall. Tea and coffee will be available all day. We hope to have a cake stall as well! If you are interested in joining us please check out our web site at https://fosalm.org/ or contact us via Email at: giveahug@fosalm.org.
---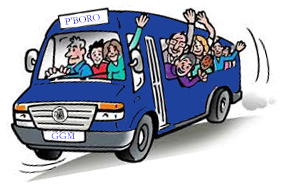 THURDAY SEPTEMBER 14th 9.00- 5.00 pm
Coach journey and guided tour of the Cathedral £22.00 INCLUSIVE.
The afternoon is free to enjoy the lovely city of Peterborough.
Meet at Hudson's fen, Grimston (PE32 1BY) at 9am where we can leave our cars.
The coach will leave Peterborough at 4pm so we will be back at approximately 5pm.
To reserve a place please contact Rosemarie Bowers on 01485 600485 / 07940913176 or Joy Smith 01485 600402 / 07900893891
---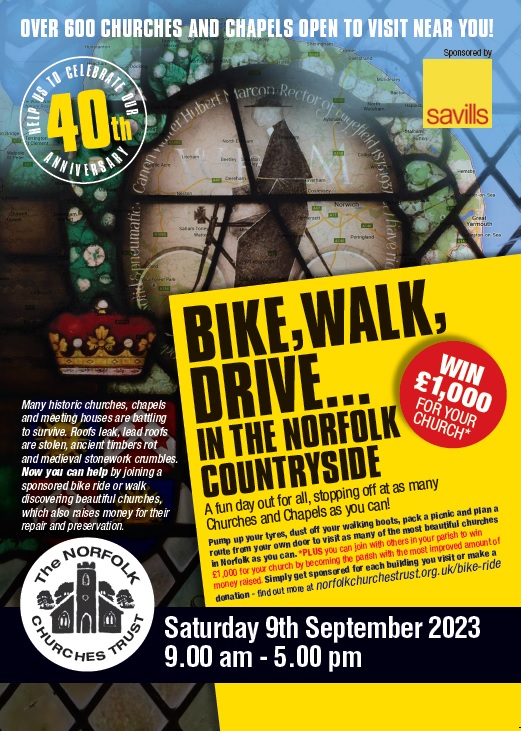 SATURDAY 9th SEPTEMBER 9.00 - 5.00 pm
NORFOLK CHURCHES TRUST ANNUAL BIKE/WALK/DRIVE DAY
The annual Norfolk Churches Trust takes place when you can bike, walk or drive to over 600 Churches and Chapels as you can.
More details and how to raise funds can be found at www.norfolkchurchestrust.org.uk/bike-ride.
---
SATURDAY SEPTEMBER 2nd 7.00pm
A CONCERT "A Trip down Memory Lane"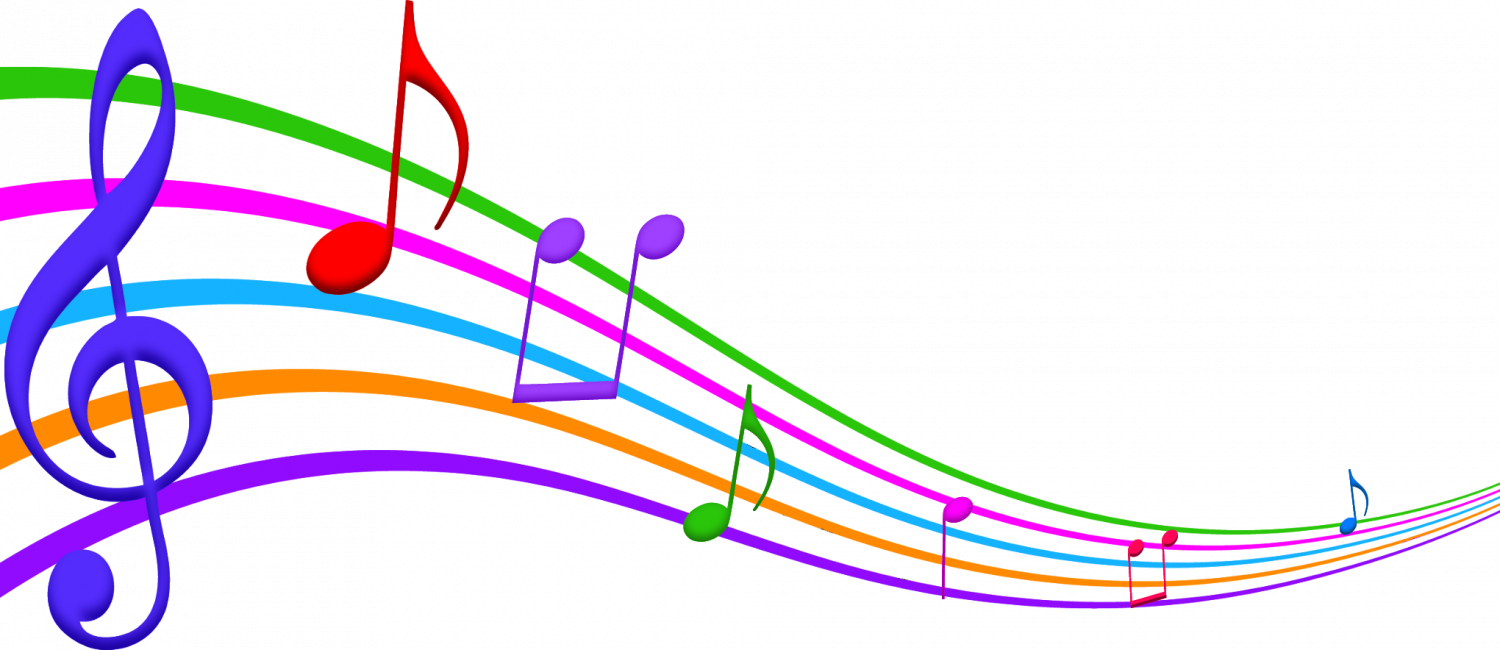 ST NICHOLAS CHURCH, GAYTON
John Bennett & Gill Smith present an evening of music and readings - including works by A A Milne, Lewis Carroll & Hilaire Belloc.
Refreshments at the interval. All are welcome - admission £5.00.
---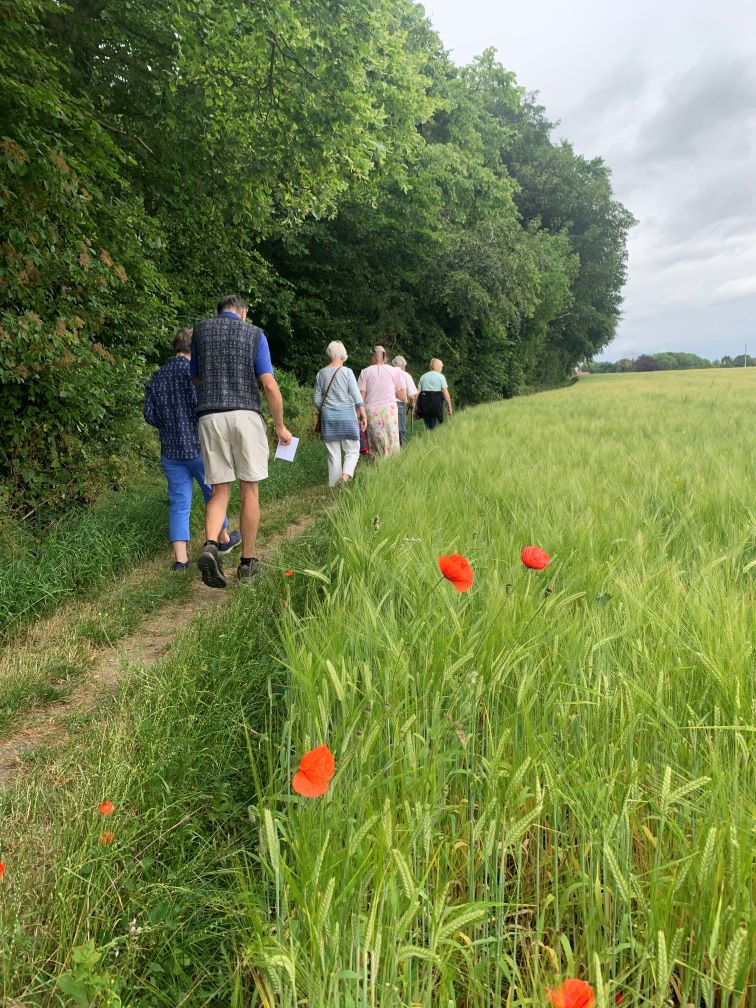 PARISH WALKS
WEDNESDAY AUGUST 9th 6.30 pm
CONGHAM
Meet at Congham Church with refreshments afterwards.
SATURDAY 26th AUGUST 3.00pm
EAST WALTON
Meet at Abbey Farm with refreshments afterwards.
SUNDAY SEPT 3rd 3.00 pm
BAWSEY
---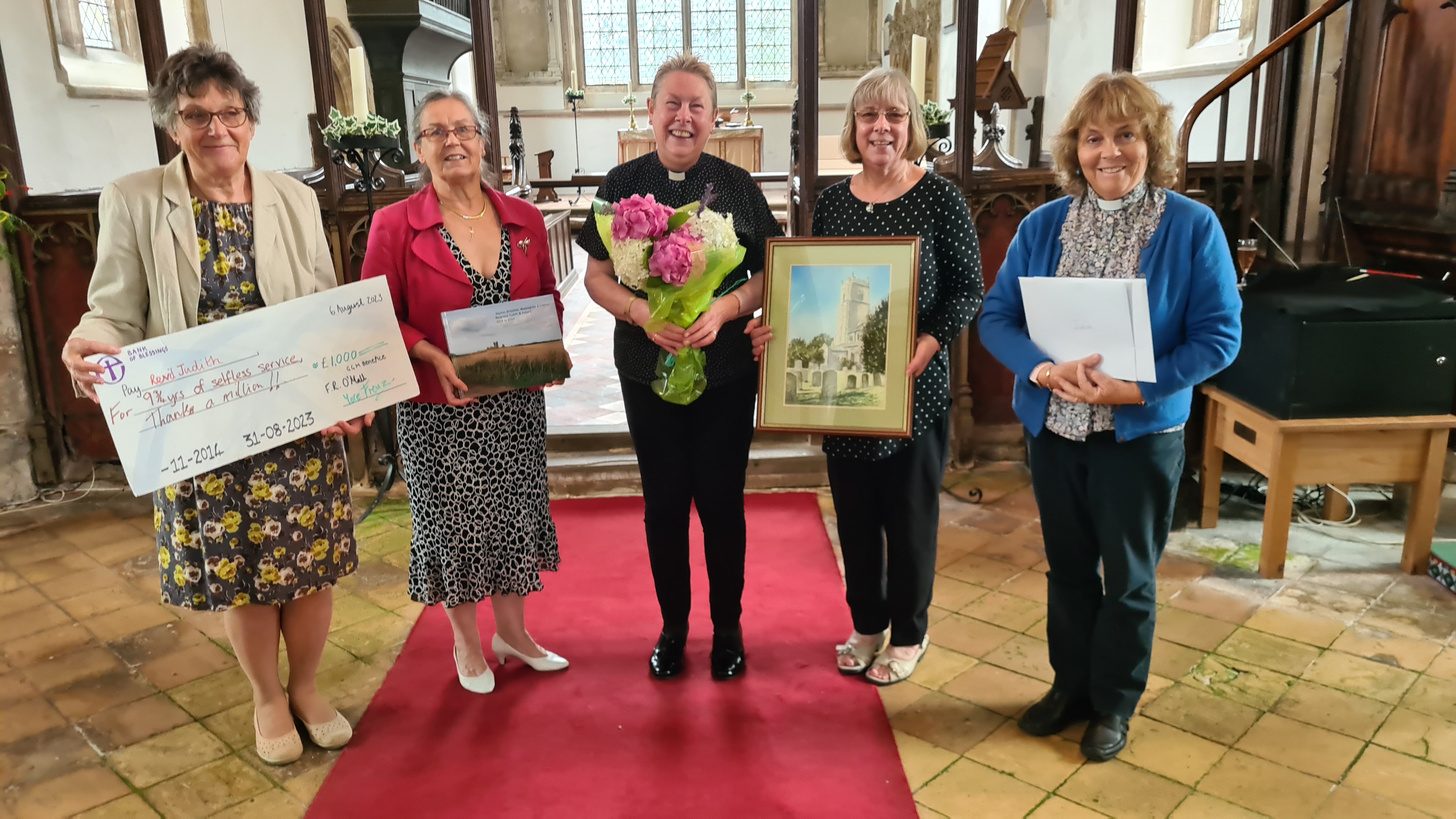 SUNDAY AUGUST 6th 10.30 am
REVD. JUDITH'S FINAL SERVICE
ST BOTOLPH, GRIMSTON
After 9 years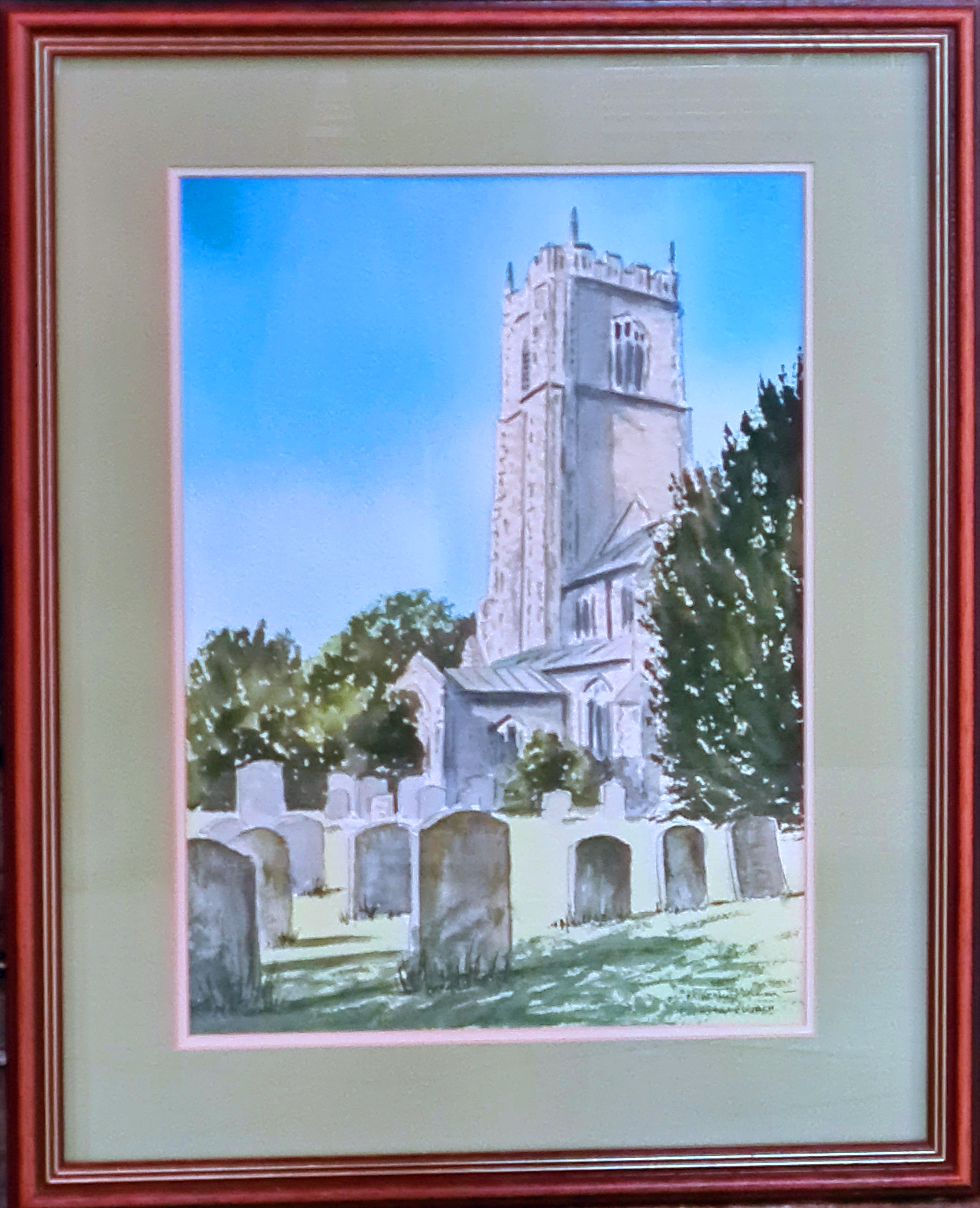 of service in our Churches, Revd Judith is retiring and looking forward to spending more time with Mike and her boys.
It has been a tumoultuous period with the loss of Revd Jane and several stalwarts of our Church community here. She has helped us through the death of HRH Prince Phillip and then of our dear Queen Elizabeth II. We all suffered through the years of Covid and she has remained steadfast in supporting our communities here.
This Sunday all were welcome to this her last service before leaving us and to offer her and her family all our good wishes for the next chapter of their lives. There was also a presentation of gifts from us all including a boquet of flowers and cards from all the congregations, a watercolour of St Botolph's Church - a photobook of memories of her time here and a cheque for £1000.00.
At the end of the service there was time for chat along with refreshments - tea/coffee - drinks and light finger food.
---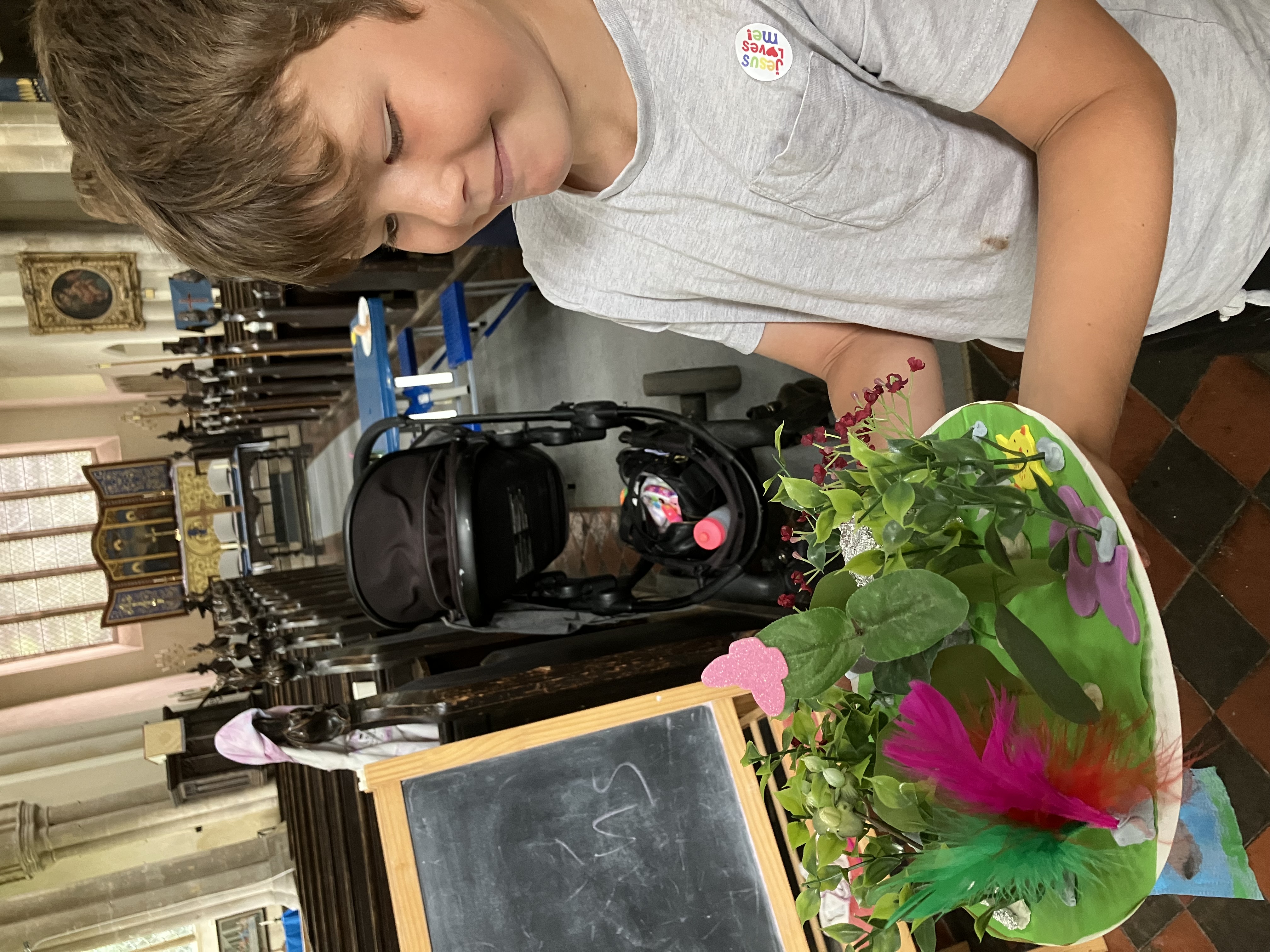 TUESDAYS AUGUST 1st/ 8th/15th/ Thurs. 24 th 1.00 - 3.30 pm
SUMMER FUN
ST MARY'S, GT MASSINGHAM
After last year's successful fun afternoons, we are planning to do it all again. Crafts, Games, Face painting, Water games plus surprise entertainment.
Once again all activities will be free including drinks and snacks. All children must be accompanied buy an adult.
---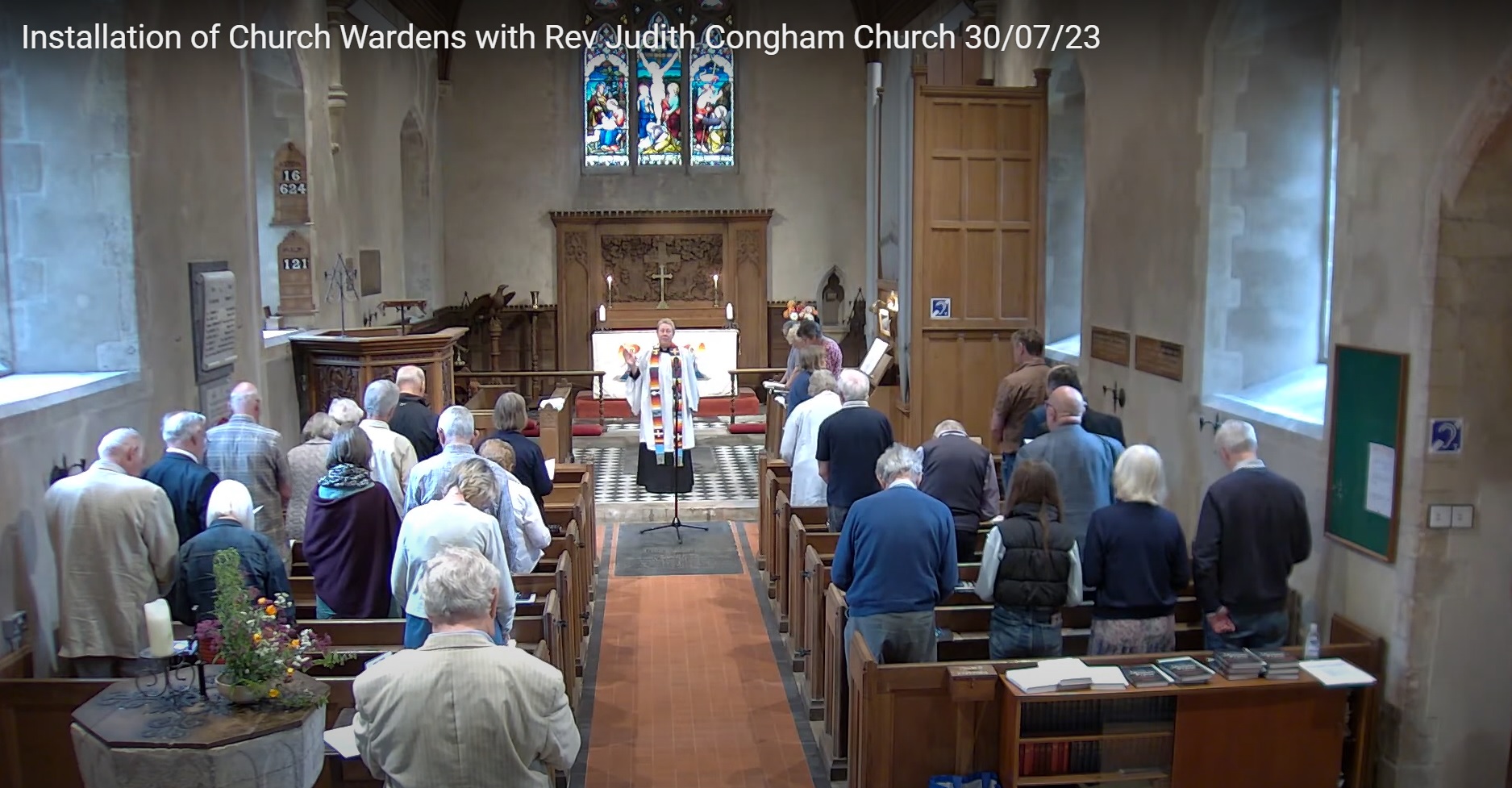 SUNDAY JULY 30th 2023
ST ANDREW'S CHURCH, CONGHAM
CHURCHWARDEN'S SERVICE IN NEWLY REFURBISHED CHURCH
St Andrew's at Congham has now completed its refurbishment and held its first service in hosting the annual Churchwardens' service.
The Church had been closed since January 2023 when scaffolding went up and work commenced in retiling the whole roof and adding new guttering. External brickwork has been repaired and additional work done on the tower. Inside has had walls re-rendered and the whole Church deep cleaned. New lighting and heating inside and outside lighting has also been installed. Above all of this, the Church has completely updated its entire audio/visual capabilities with a totally modern microphone and speaker system and remote cameras for recording along with a wi-fi interface to stream events. All of this was made possible by a generous bequest.
---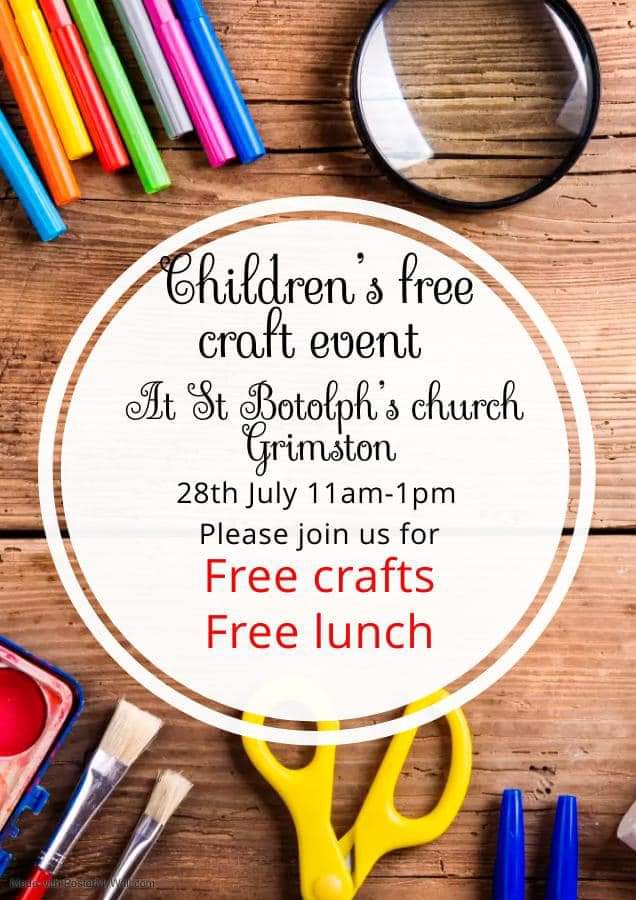 FRIDAY 28th JULY 11.00 - 1.00 pm
CHILDREN'S FREE CRAFT EVENT
ST BOTOLPH'S CHURCH, GRIMSTON
---
SATURDAY 8th JULY from 11.30 am
SUMMER FETE
ST MARY, GT MASSINGHAM
Jump in to summer and join us for a Fete with Food, Crafts, Raffle, Tombola, Music, Face painting, Sweets and more.....Prosecco & Pimms.
A craft table for children and fun for all the family. Raffle drawn at 3.00pm.
---
TUESDAY JUNE 27th 9.00am
Ashwicken C of E Primary School KS1 Visit All Saints' Church
They explored the churchyard and made good use of the different textures in the bricks and stones,
discovering the small creatures that live in the nooks and crannies.
Rev'd Sue Martin explained about the church building,they were really interested in the small doors!
After a break for a drink they walked back to school, down the hill and along the lanes.
Many thanks to all the staff and especially to Mrs Kirstie James Hoddy. EYFS Lead Teacher.
---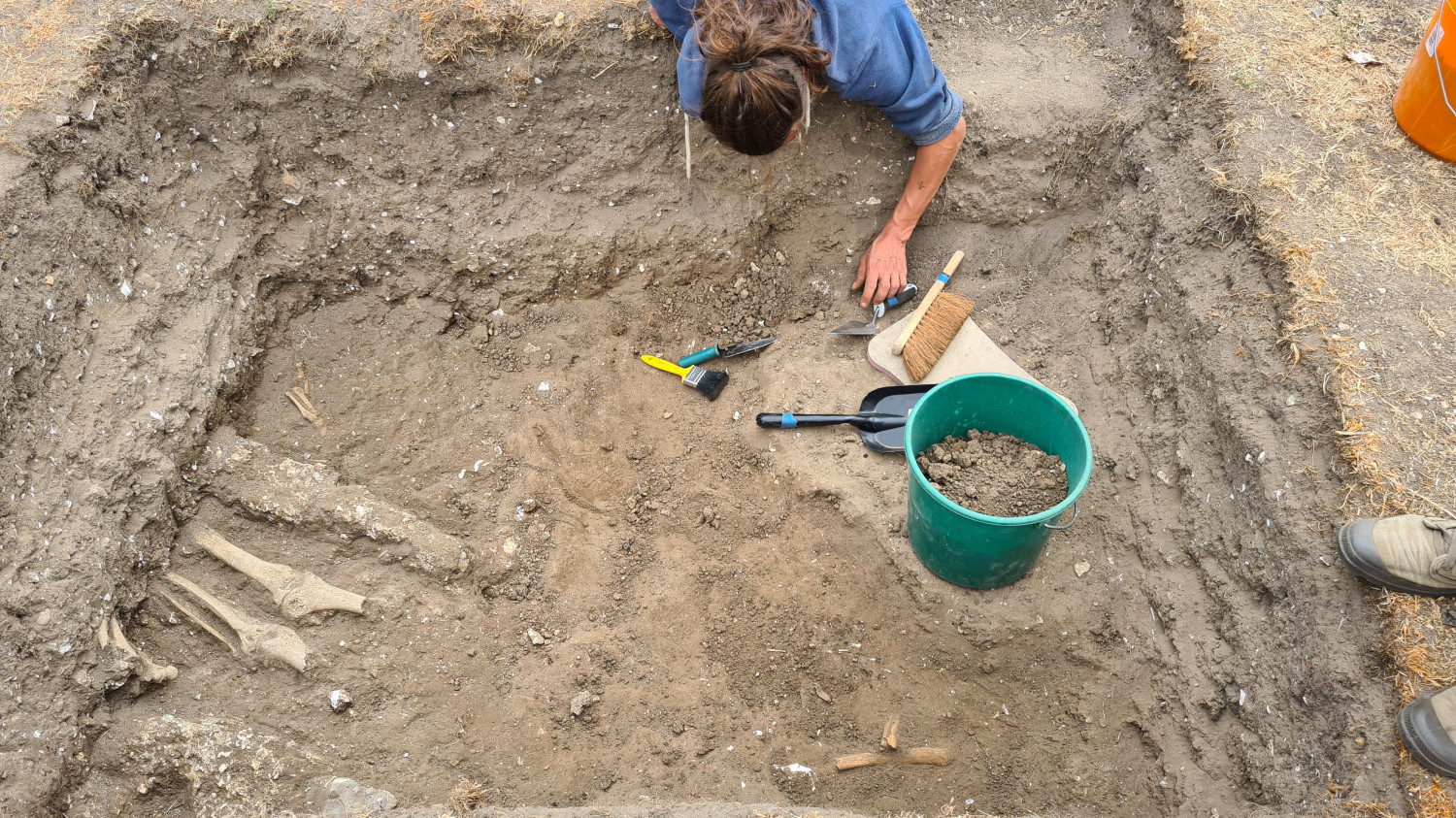 TUESDAY JUNE 27th 7.00 PM
ARCHEOLOGY TALK ON THE DISCOVERIES AT EAST WALTON
EAST WALTON, ABBEY FARM.
Since 2019 a dedicated group of citizen archaeologists has been working at Abbey Farm, East Walton. During that time we have been very happy for people from the village and beyond to come and see what we are doing, and see archaeology in action, rather than on TV. Come and hear all that has been found so far and how you can freely participate in the digs this year.If you are unable to attend , you can read a report and see how you can get involved here :GGM Benefice | East Walton Church History
---
SAT/SUNDAY JUNE 24/25th 11.00 - 5.00 pm
HARPLEY OPEN GARDENS
COMMUNITY CHOIR CONCERT SUNDAY 5.00pm
ST LAWRENCE, HARPLEY
An advance notice of this biennial event. If you can help in any way please call Gina Wagg 01485 520153
8 gardens open. ..Plant Stall at Flint Cottage. 11a.m. to 5p.m. June 24th and 25th. Community Choir concert in the church at 5p.m. on Sunday. Refreshments available in the church both days. Tickets £5.00 available from the church with maps of village. Children free.
---
THURSDAY 22nd JUNE 7.00pm
INTERREGNUM MEETING
ABBEY FARM, EAST WALTON.
A meeting for everyone to discuss the way forward during the Interregnum ie: when Revd. Judith retires and how we will manage the appointment of a new vicar and what we do during the period until one is appointed. Meet at the ballroom at Abbey Farm, East Walton. PE32 1PP
---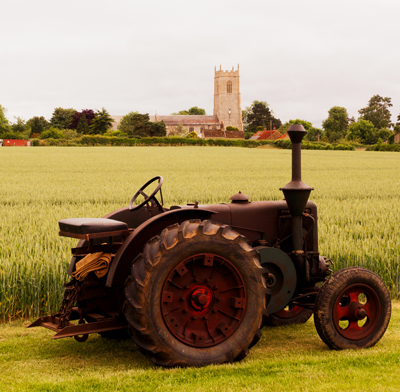 SUNDAY JUNE 18th 10.00 am
TRACTOR ROAD RUN
1.30 pm TRACTOR RALLY & COUNTRY FAYRE
GRIMSTON
---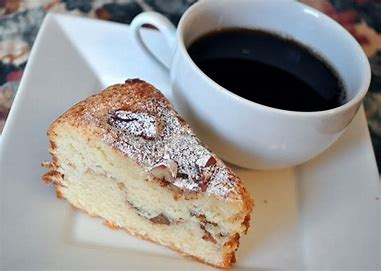 SATURDAY 10th JUNE 10 - 12.00 am
COFFEE MORNING
ST MARY'S CHURCH, GREAT MASSINGHAM
---
FRIDAY 19th MAY 18.30 - 21.00 pm
FoSALM present " AN EVENING OF BACH" with CELLIST ORLANDO JOPLING
ST ANDREW'S CHURCH, LT MASSINGHAM
As a result of a collaboration between Oliver Birkbeck, who lives in Little Massingham House, and the Friends of Andrew's Little Massingham, (FOSALM) the village is delighted to be hosting the world-class conductor, composer and Cellist,Orlando Jopling, who has agreed to provide a one night solo Bach Cello Concert in Little Massingham church on Friday, the 19th of May starting at 19:00 hours. Orlando is well known for his performances with the Royal Philharmonic Orchestra, the Royal Ballet, The English Chamber Orchestra and the Royal Opera House. This very special and unique event, which will be raising much-needed funds for St Andrews Church, is something not to be missed. Tickets priced at £25 which incudes a glass of wine can be purchased from the FOSALM website - www.fosalm.org - in cash at the door on the night, or through Eventbrite: https://bit.ly/3YzCdbx
This will be an unforgettable and very enjoyable evening so please book your places early!
---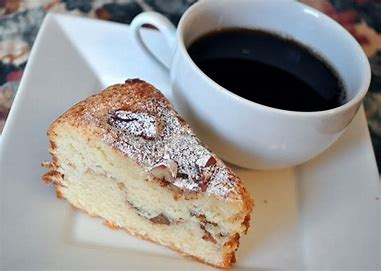 SATURDAY 20th MAY 10 - 12.00 am
FoSB COFFEE MORNING & AGM (11.45am)
ST BOTOLPH'S CHURCH, GRIMSTON
---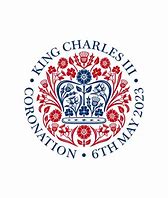 CORONATION SUNDAY
SPECIAL SERVICES IN CHURCH.
At Harpley there is also a performance from the newly launched Harpley Community Choir.
---
WEDNESDAY MAY 3rd 6.00 pm
A VISIT BY THE BISHOP and ARCHDEACON of LYNN
ST NICHOLAS CHURCH, GAYTON
The Right Reverande Dr Jane Steen, Bishop of Lynn and the Venerable Catherine Dobson, Archdeacon, will be visiting to chat about the Benefice during the Interregnum. The period after Revd Judith's retiremnent and before a new priest is appointed.
---
SUNDAY 3O th APRIL 3.30 pm
SERVICE of THANKSGIVING
NORWICH CATHEDRAL
Psalm 75 begins with a great declaration, 'We Thank you, O God! We Give Thanks because you are near. People everywhere tell of your wonderful deeds.' Psalm 75:1 (NLT)
Over the last few years, it has been very reassuring to know that our God is indeed near to us, helping us to navigate a pandemic, a cost-of-living crisis, a war on our doorstep and a myriad of other challenges. We would love for you to be one of the 'people everywhere' from across our diocese giving thanks at our Service of Thanksgiving at Norwich Cathedral on the 30th April 2023 at 3:30pm. It is your opportunity to be part of the chorus of celebrating God's wonderful deeds to us and through us over the last few years. If you would like to come and celebrate with us while we hear from Bishop Graham, please RSVP to naomi.rizk@dioceseofnorwich.org by the 20th of April please.
Refreshments will be available, and all from your parish are welcome. Bishop Graham and our team would love to see you as we give thanks together.
---
SATURDAY APRIL 29th 10.30 - 1.00 pm
PLANT FAIR
ST NICHOLAS, GAYTON
Our Third Annual Plant Fair with lots of plants at reasonable prices.
Donated plants may be left at Church from 9.00 am. Refreshments available.
---
SATURDAY APRIL 22 nd 6.45 pm FOR 7.30 pm
PRIZE BINGO
GREAT MASSINGHAM VILLAGE HALL

All proceeds for the repair of the church clock. Donations of prizes for bingo and raffle would be appreciated.Everyone welcome.
Contact Peggy 520393 or Chrissie 520173
CONGRATULATIONS - OVER £1000 RAISED.
---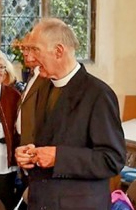 SATURDAY APRIL 22nd 2.00 pm.
MEMORIAL SERVICE FOR REVD. JULIAN THOMPSON
ST MARY'S, GT MASSINGHAM
We are deeply sorry to announce the death of Revd.Julian.
After a short illness, he suddenly passed away surounded by his family on Jan 2nd.
He played such a large part in St Mary's and St Andrew's in the Massinghams and was very involved in village life.
Dear Lord,
Bless all of us who mourn for Julian with the comfort of your love. That we may face each new day with hope and the certainty that
nothing can destroy the good that has been given. May our memories be joyful, of days enriched by his friendship, and our lives encircled by his grace.
Amen
The eulogy given by his children at the funeral service can be read here.
---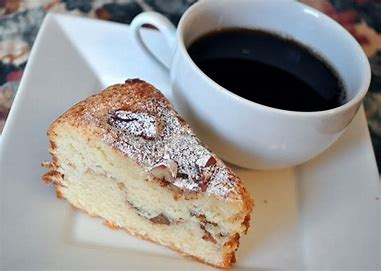 SATURDAY 15th APRIL 10 - 12.00 am
A SPRING COFFEE MORNING
ST MARY, GREAT MASSINGHAM
---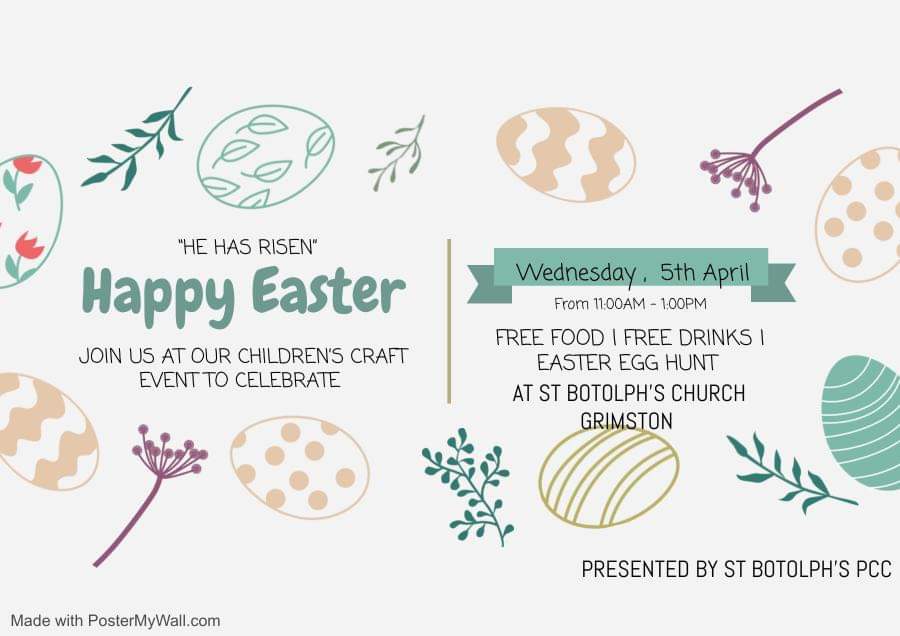 WEDNESDAY 5th APRIL 11.00 - 1.00 pm
CHILDREN'S EASTER CRAFT EVENT
ST BOTOLPH, GRIMSTON
---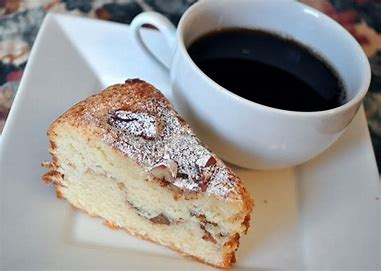 SATURDAY 25th MARCH 10 - 12.00 am
THE FRIENDS of ST BOTOLPH present A COFFEE MORNING
ST BOTOLPH, GRISMSTON
---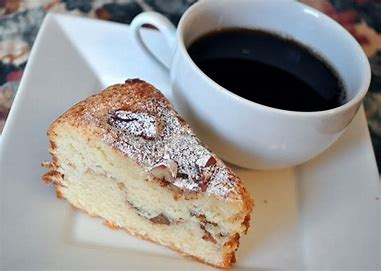 SATURDAY 18th MARCH 10 - 12.00 am
A COFFEE MORNING FOR MOTHERING SUNDAY
ST MARY, GT MASSINGHAM
---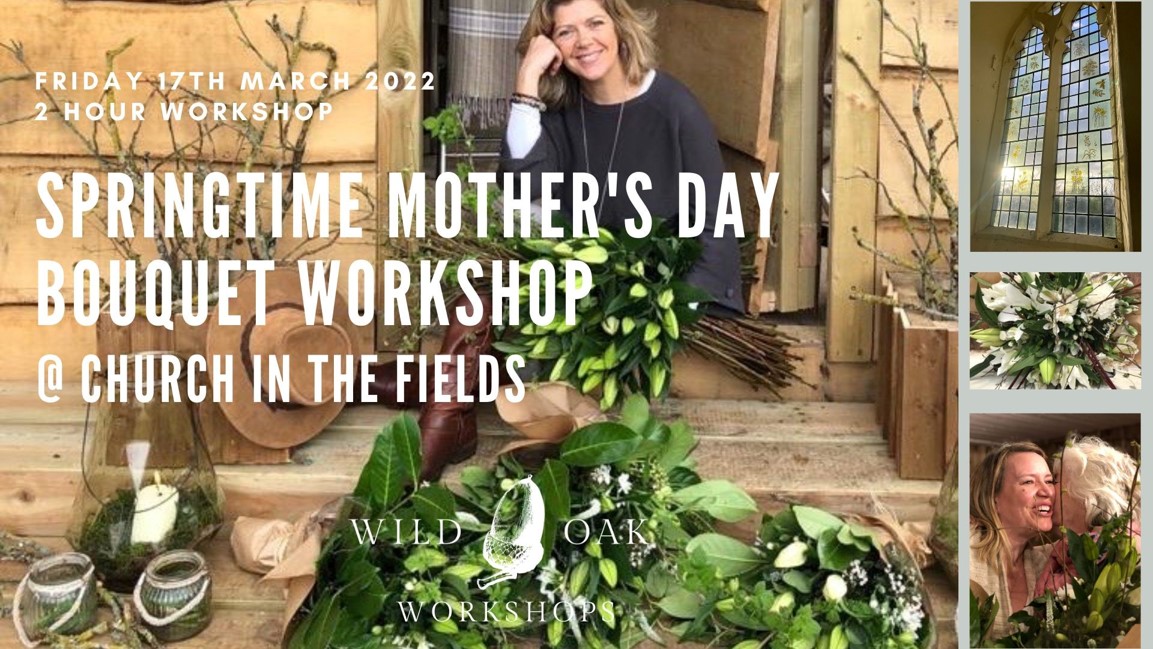 FRIDAY MARCH 17th 2.00 - 4.00 pm
WILDOAK WORKSHOP -- SPRINGTIME BOUQUET
ALL SAINTS CHURCH, ASHWICKEN
Come and join Katie from Wild Oak Workshops at All Saints Church, Ashwicken, also known as The Church in the Fields, to create your very own natural and seasonal bouquet to celebrate Mother's Day. Gather your friends, bring your treasured Mamma, Grannies and Granddaughters to create together. You will find yourself reconnecting to Mother Nature as Katie shares with you fascinating seasonal facts about this special time of year. All blooms have been carefully chosen for the symbology of Motherhood, wrapped in locally harvested wild foliage and deliciously scented blooms. From fresh stems of lilies, roses, freesias, veronicas, to masses of eucalyptus, Spring hedgerow accents of pussy willow and wild saplings. During the workshop, Katie guides you through the creative process and teaches you the art of the hand-tied bouquet while you relax and enjoy the therapeutic, natural aromas as you create with nature. At the end of the workshop you'll marvel at your divine bouquets made by you, especially for you! Included are all seasonal flowers, foliage, wrapping and ribbon - and warming refreshments and cake!
£40 per person single ticket. Book on line at https://wildoakworkshops.com/workshops (scroll down)
Deadline is Friday 10th March 2023 by 5pm
---
LENT COURSE
TUESDAYS 7,14,21, & 28th MARCH 11.00 - 12.30 PM
courtesy KIM & ALAN FRAZER, COBWEBS, STATION ROAD, GT MASSINGHAM
THURSDAYS 2,9,16,23 & 30th MARCH 7.00-8.30 pm
courtesy DICKIE & ROSEMARIE BOWERS, ORCHARD HOUSE, LYNN RD GRIMSTON.
more details from :revdsuemartin@gmail.com or joysmith61@btinternet.com
---
SATURDAY 4th FEB 9.00 - 12.00 am
CHURCHYARD WORKING PARTY
ST BOTOLPH, GRIMSTON
Come when you can, for as long as you can. A winter warm up and get the churchyard spring ready!!!
FOSB famous sausage rolls and refreshments will also be there! - thank you in advance to Judith, Jenny and Christine for supplying them. Jobs to be done - Weeding the gravel path, General weeding and tidying, Clearing trimmings in new graveyard, Oiling the font cover. Useful things to bring…Gloves, Pruning shears, Hoe, Loppers, Bucket, Wheelbarrow, Anything else you think will be useful
---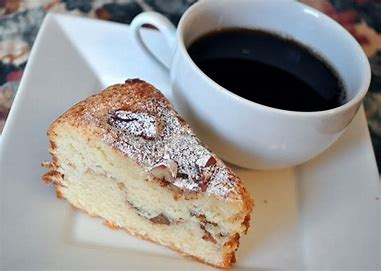 SATURDAY 21 st JANUARY 10 - 12.00 am
COFFEE MORNING
ST MARY, GT MASSINGHAM
Come along for COFFEE - CAKE - CHAT in Church this morning.
---
SUNDAY 15TH JANUARY
RT. REVD. DR. JANE STEEN, BISHOP of LYNN COMMUNION SERVICE
ST BOTOLPH, GRIMSTON
The Mission Team with the Bishop of Lynn.
We were delighted to welcome the Bishop of Lynn to a full Church this Sunday.
---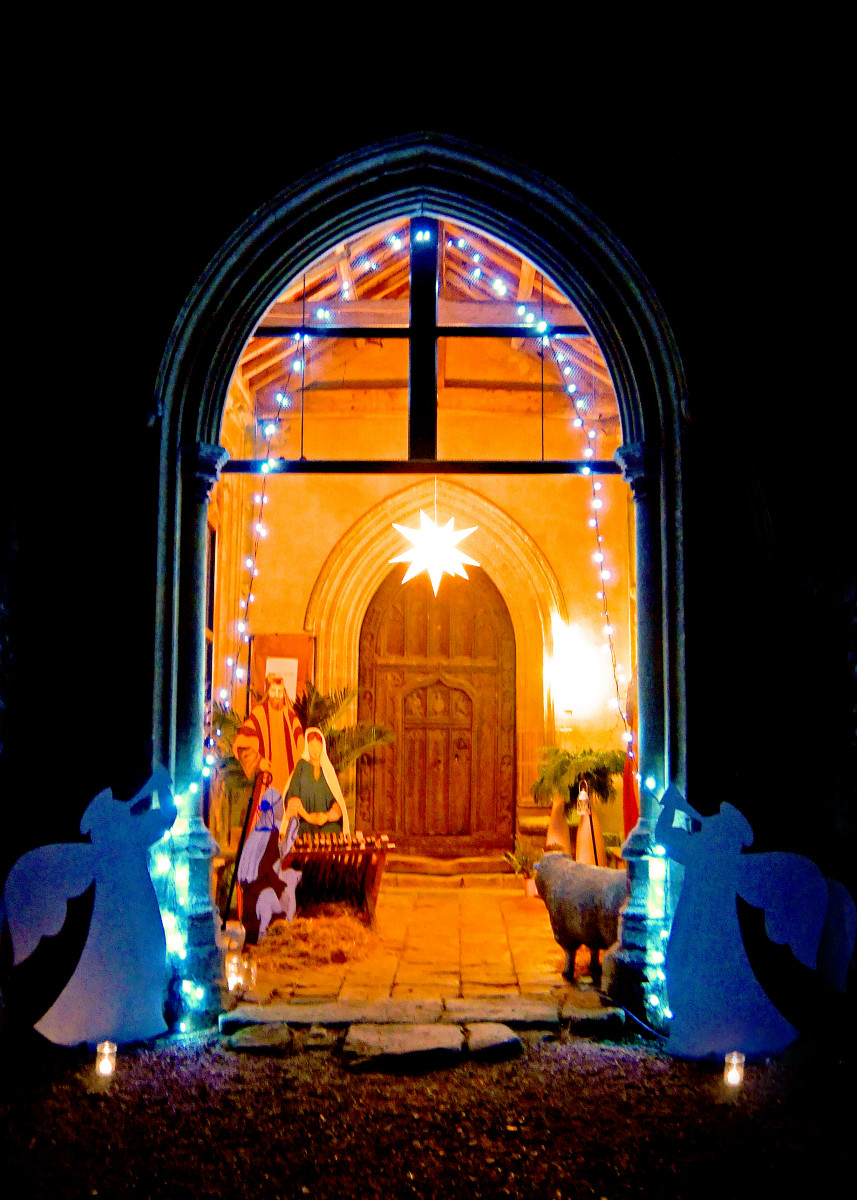 SATURDAY 10th DECEMBER - JAN 6th 10 - 4.00pm
"WALK IN THE LIGHT"
ST LAWRENCE, HARPLEY
In recent years Covid precautions meant that an illuminated Nativity Scene was restricted to the porch in Church. This year, we are so pleased that we can move back into the Church and expand to occupy different parts of the Church and highlight parts of the Christmas Story.
Check the Calendar for many more events in Harpley - including "Birthday Cakes for Jesus" - Christmas Crochet Tree lights switch on - Harpley School Play "Nativity Rocks" - Christingle service - Carol Service - Coffee morning - Cristmas Fair at the Rose & Crown with Carols - Christmas day service - and the Grand Raffle
---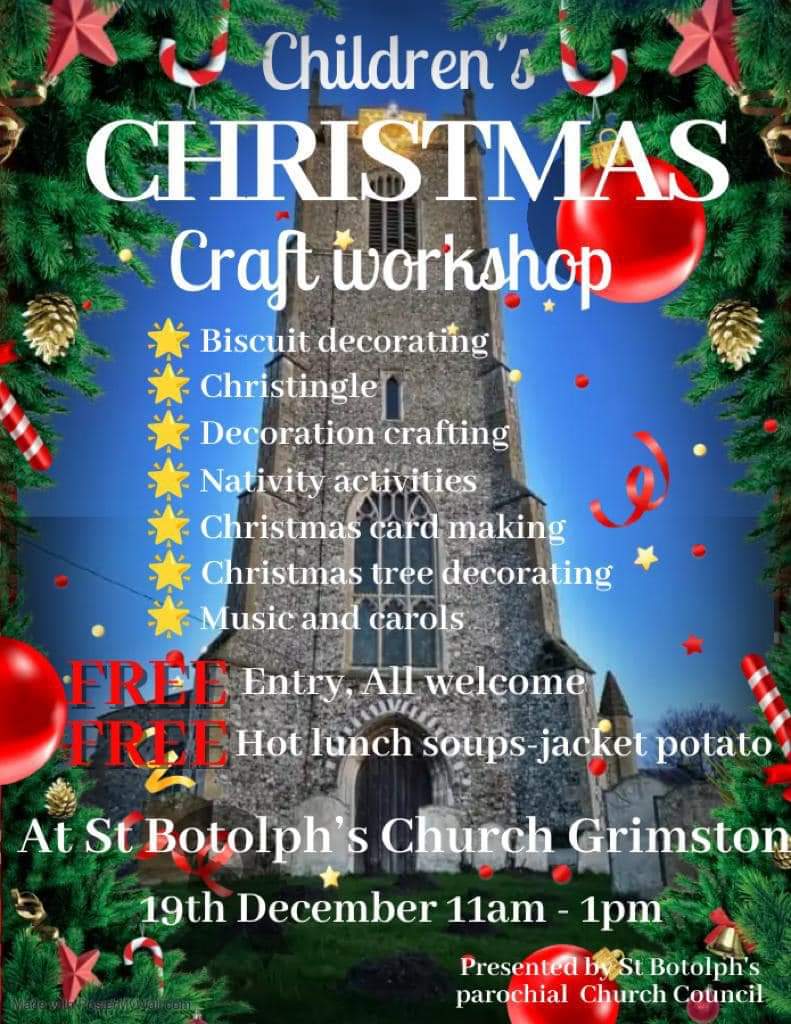 MONDAY 19th DECEMBER 11-00 - 1.00pm
CHILDRENS CHRISTMAS CRAFT WORKSHOP
ST BOTOLPH'S CHURCH, GRIMSTON
---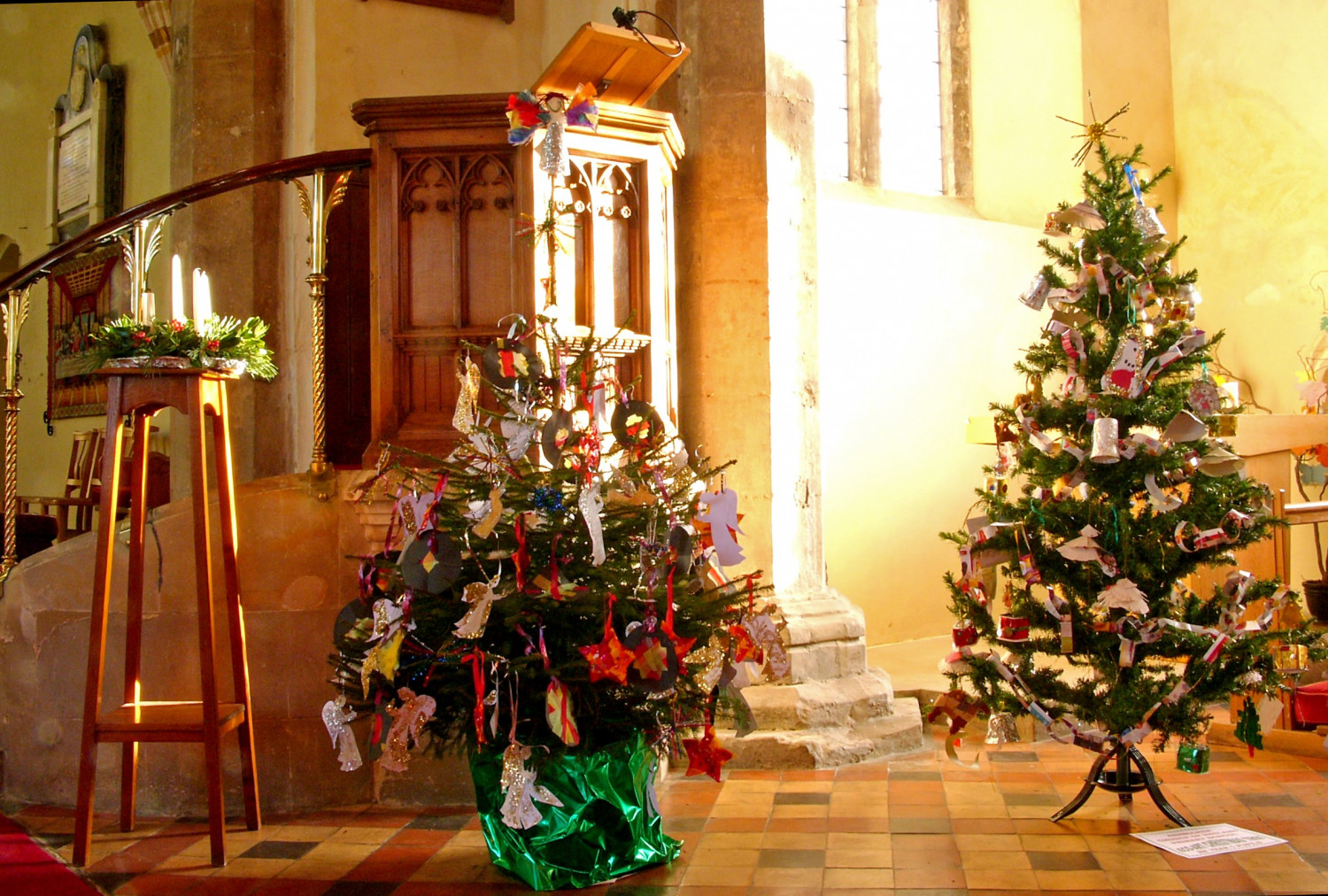 SUNDAY DEC 18th - WED 28th 10 - 4.00 pm
CHRISTMAS TREE FESTIVAL
ST NICHOLAS, GAYTON
SPECIAL OPENING EVENING WITH MULLED WINE & NIBBLES DEC 18th 2.00 - 4.00 pm
Come along and view all the Christmas Trees on display. Many thanks to everyone who is providing and decorating a tree.
---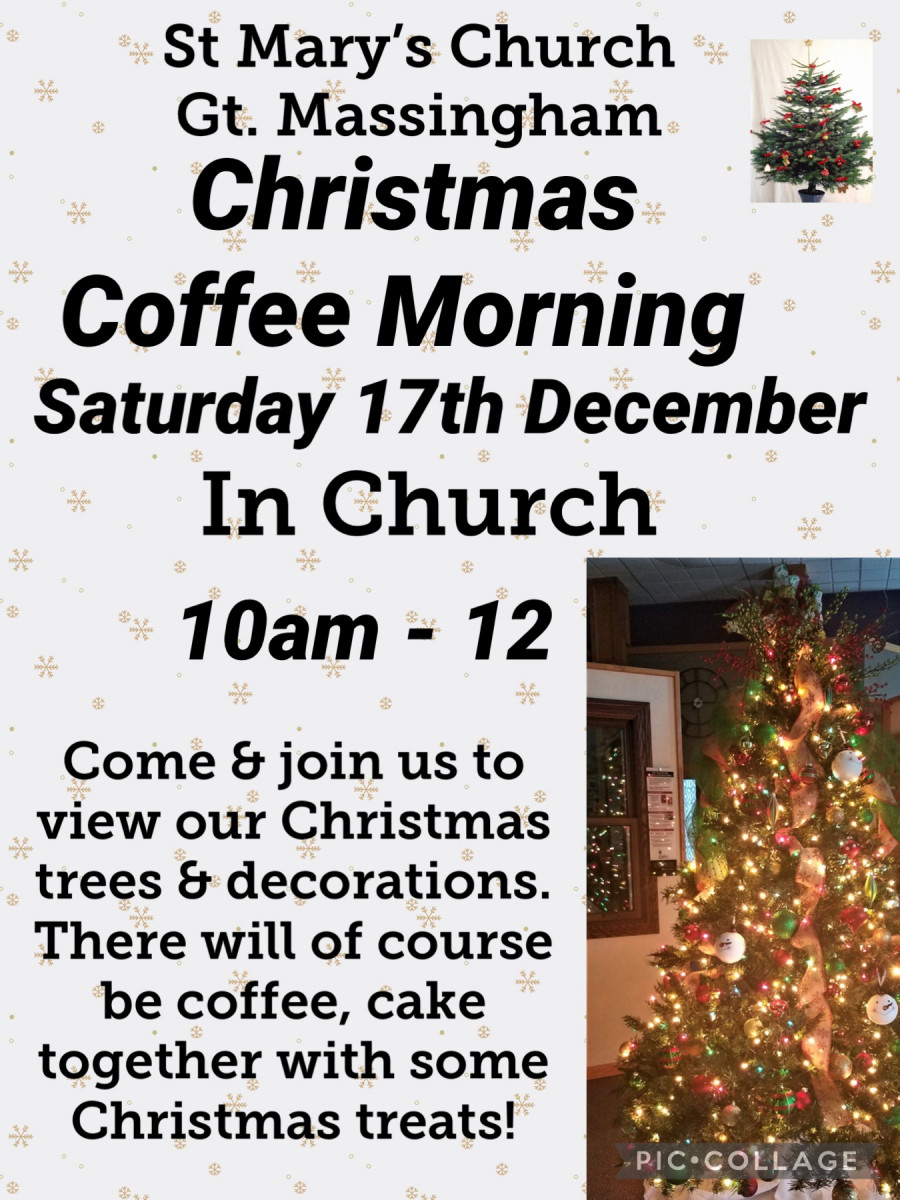 SATURDAY DECEMBER 17th 10.00 - 12.00 PM
COFFEE MORNING
ST MARY, GT MASSINGHAM
---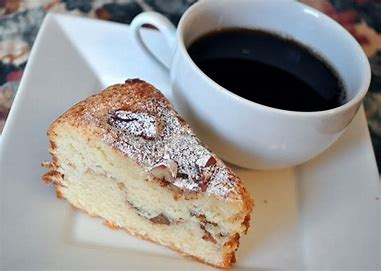 SATURDAY 3rd DECEMBER 10.30 - 12.00 pm
CHRISTMAS COFFEE & CAKE
ST ANDREW'S, CONGHAM
Christmas coffee and Delicious Cake at Congham. Only £3.50. ...and there is a raffle.
Looking forward to seeing you there.
Please Note : there will be no coffee morning in January 2023
---
SATURDAY 3rd DECEMBER 10.30 - 12.00 pm
CHRISTMAS COFFEE & CAKE
ST ANDREW'S, CONGHAM
---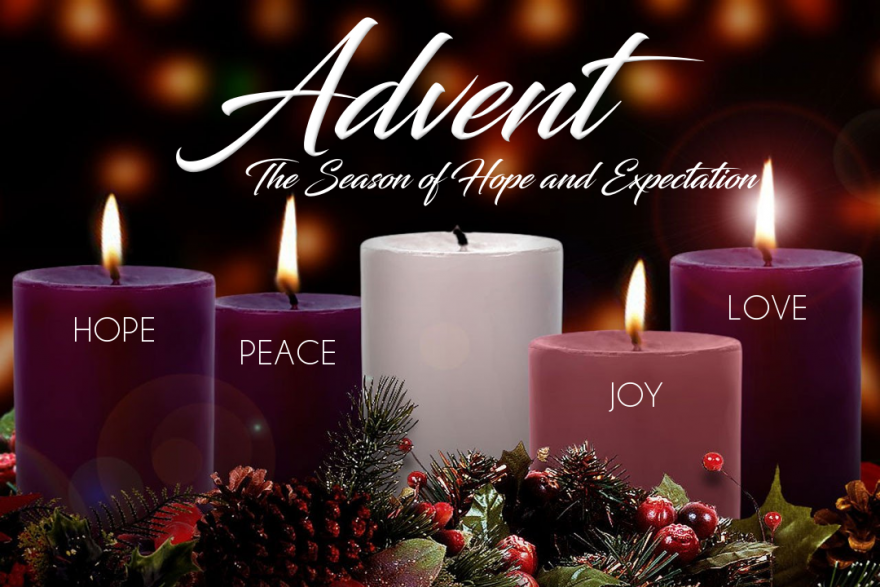 1.) TUESDAYS 22nd, 29th NOV. and 6th, 13th DECEMBER 11.00 - 12.30 pm
Kim & Alan Frazer's at Cobwebs, Gt Massingham
2.) THURSDAYS 1,8,15,22nd DECEMBER 7 - 8.30 PM
DICKIE & ROSEMARIE BOWERS', CONGHAM
1). Revd. Judith hosts an advent course based on a book by the Archbishop's previous advisor on the environment.
Call Revd Judith on 01485 601251
***********************************************
2.) Explore the story of the Nativity - what it means for you, for me, and the whole world. There are 4 evening sessions and you are welcome to drop into any or all evenings. Let's be ready for the biggest event ever! We meet at Dickie & Rosemarie Bower's house:Orchard House, Lynn Road, Grimston. Opposite Congham Hall with a white barred gate at the front. More from revdsuemartin@gmail.com 07801701677 joysmith61@btinternet.com 07900893891
---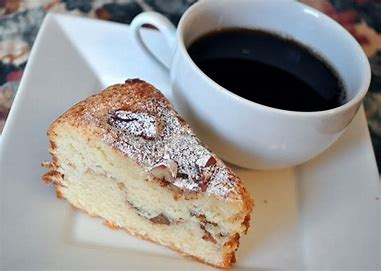 SATURDAY NOVEMBER 5 th 10.30 - 12.00 pm
COFFEE MORNING
ST ANDREW'S, CONGHAM
---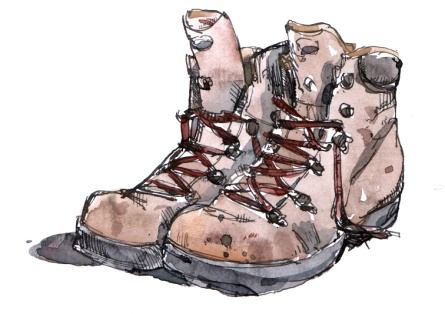 SAT. OCTOBER 22nd 2.00pm
A WALK ON THE WILDSIDE
ABBEY FARM, EAST WALTON PE32 1PP
Another of our parish visits for a walk through the re-wilding at Abbey Farm,PE32 1PP.
An easy 2 miles , pushchairs,wheelchairs - dogs welcome - and refreshments at the end.
---
SATURDAY OCTOBER 15th 10 - 2.00 pm
CRAFT FAYRE
ST NICHOLAS, GAYTON
Due to the popularity of the Fayre last year - we, again, offer the opportunity to find that special Christmas gift or treat.
Free Entry - local crafts, cards, gifts,raffle with refreshments available.
---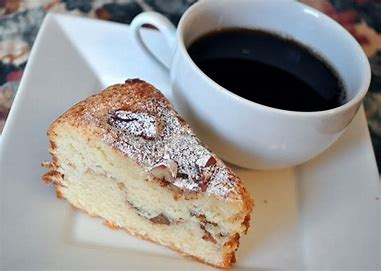 SAT. OCTOBER 1 st 10.30 - 12.00 pm
COFFEE MORNING
ST ANDREW'S, CONGHAM
Another in the series of coffee mornings in Church.
Excellent coffee and cake for £3.50
---
SAT. OCTOBER 1 st 7.00pm
THE FoSB PRESENT AN EVENING With HUGH LUPTON
ST BOTOLPH, GRIMSTON
The Friends of St Botolph are hosting the return of Hugh Lupton to St.Botolph's.
For an evening of stories and songs, including interval refreshments, ploughman's and a glass of wine/juice.
Reserve your tickets at £15 ( £12.50 for FoSB members) on 01485 601444 0r 07786101681.
See the link below for one of Hugh's fabulous stories . Hugh Lupton "John Clare: The Badger & True North" - YouTube
---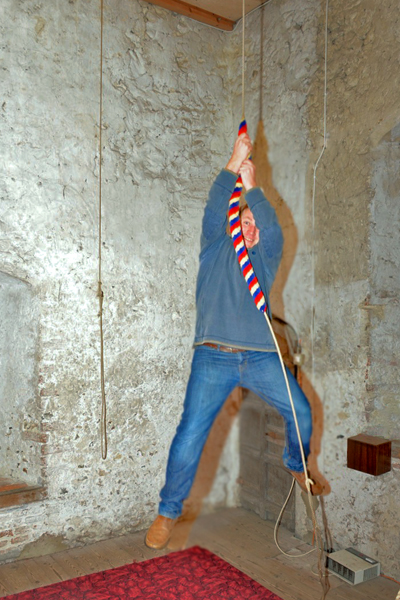 SATURDAY 17th SEPTEMBER 10- 12 am
COFFEE MORNING & OPEN TOWER
ST BOTOLPH, GRIMSTON
The Friends of St Botolph invite you to a Coffee Morning with tea, coffee, cakes a Bring & Buy and a Raffle.
The Tower will be open with the fabulous team of St Botolph's Bellringers.
---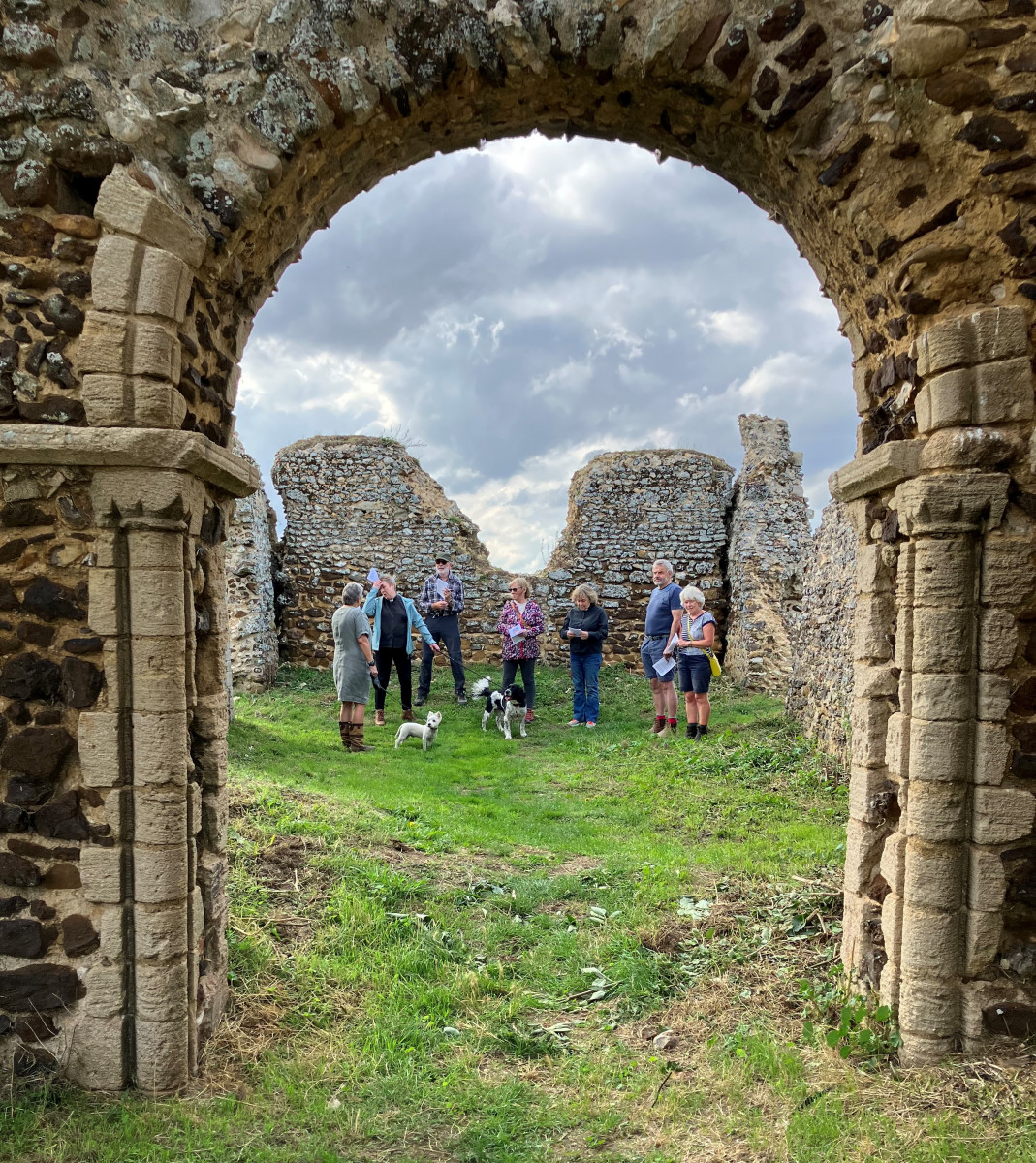 SUNDAY SEPT 11th 3.00 pm
PARISH WALK
BAWSEY - ST JAMES RUINS
Parking at the farm.
Our Parish Walks in Congham,Harpley and Bawsey have been a great success. Thanks to everyone involved and especially for the tea and cakes afterwards. The photo shows the ruins of St James, Bawsey were we held a short Harvest service at the start of the walk.
---
SATURDAY SEPT. 10th 9 - 5 pm
SPONSORED BIKE RIDE or WALK
NORFOLK CHURCHES OPEN TO WELCOME VISITORS
More information at : https://norfolkchurchestrust.org.uk/bike-ride-walk/
Last year we raised an amazing £130,000. Thank you so much to everyone who took part in the Bike Ride – we hope you had a great day out and enjoyed visiting our wonderful churches.
Since the Bike Ride started over 30 years ago, we have raised over £4million! A tremendous effort by everyone who has taken part.
And don't forget the competitions that we run including The Prince of Wales certificate for the individual who raises the most money and the Wall of Fame for the most churches visited.
---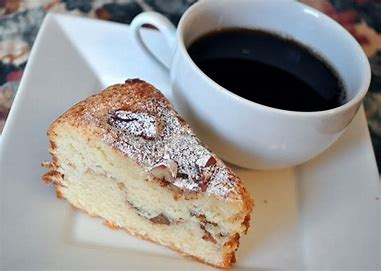 SAT. SEPTEMBER 10th 10.30 - 12.00 pm
COFFEE MORNING
ST ANDREW'S, CONGHAM
Another in the series of coffee mornings in Church.
Excellent coffee and cake for £3.50
---
THURSDAY SEPT 8th 9.00 am 2022
DAY TRIP TO BURY ST EDMUNDS
At long last we are able to follow on with our wonderful trips to Norwich and then Ely cathedrals with an organised coach trip to Bury St Edmunds. Cost will be £15.00.
Coach journey and guided tour of the cathedral. Light lunch in the Pilgrim' Kitchen within the Cathedral. Quiche with new potatoes and salad £7.00. Tea/coffee £2 - or bring your own packed lunch.
The afternoon is free to explore the town.
We meet at Hudson's Fen in Pott Row ( PE32 1BY) where cars can be left. The coach will leave at 9.00 am - do not be late.
The coach returns at 4.00 pm to arrive back at about 5.00pm.
Reserve your place now and call Rosemarie Bowers 01485 600485 or Joy Smith 01485 600402.
---
SAT. 3rd SEPT. 10 - 4.00 - SUN. 4th 12-4.00 pm
FREE EXHIBITION -THE ART OF DEREK STEELE
ALL SAINTS CHURCH, EAST WINCH
Retrospective exhibition of artwork by Derek Steele.
While clearing out Derek's studio, a large number of works, mainly watercolours, have come to light. These will be exhibited in All Saints Church, East Winch, on Saturday 3rd September from 10-4, and Sunday 4th September from 12-4. Proceeds of sale will be divided equally between Fauna and Flora International and the church. Works include local landscapes, flowers, and some imaginary pictures. Come and see!
---
Summer fun at St Mary's.

Tuesday afternoons throughout August we really are having a summer of fun!

We have a wide selection of activities ranging from archery to arts & crafts with I think the water themed play being by far the favourite especially with the very warm weather we have experienced.
I have to especially thank Jasmine for her wonderful face painting, every week she has had a continuous queue of children waiting to be transformed into all kinds of characters ranging from Unicorns to dinosaurs.
These afternoons are very well attended with up to 30 children some weeks.
We really hare enjoying hosting these afternoons & love seeing the children enjoy themselves. It also gives parents, grandparents & carers a chance to have a catch up & chat. With the lovely weather they are able to sit & watch their children play.
It isn't possible without the helpers, Jenny, Angie, June, Maria & Julian. A big thank you to you all.
Anna
---
---
---
BATS I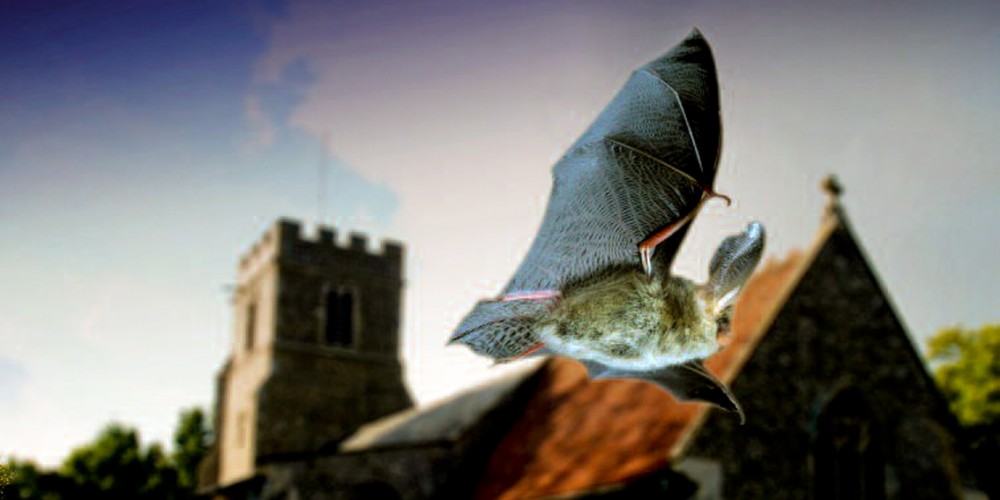 N THE BELFREY
FRIDAY 12th AUGUST
ST MARY'S CHURCH, GAYTON THORPE
An evening talk on bats with Phil Parker who is bringing along infrared cameras to help show the bats in flight.
---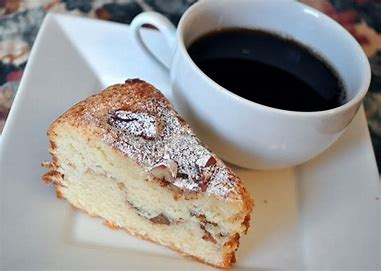 SAT. AUGUST 6th 10.30 - 12.00 pm
COFFEE MORNING
ST ANDREW'S, CONGHAM
Another in the series of coffee mornings in Church.
Excellent coffee and cake for £3.50
---
SAT 30th/SUNDAY 31st JULY 10.30 - 5.00 pm
FLOWER FESTIVAL
St Lawrence Church, Harpley
Stunning arrangements, a raffle and refreshments.
---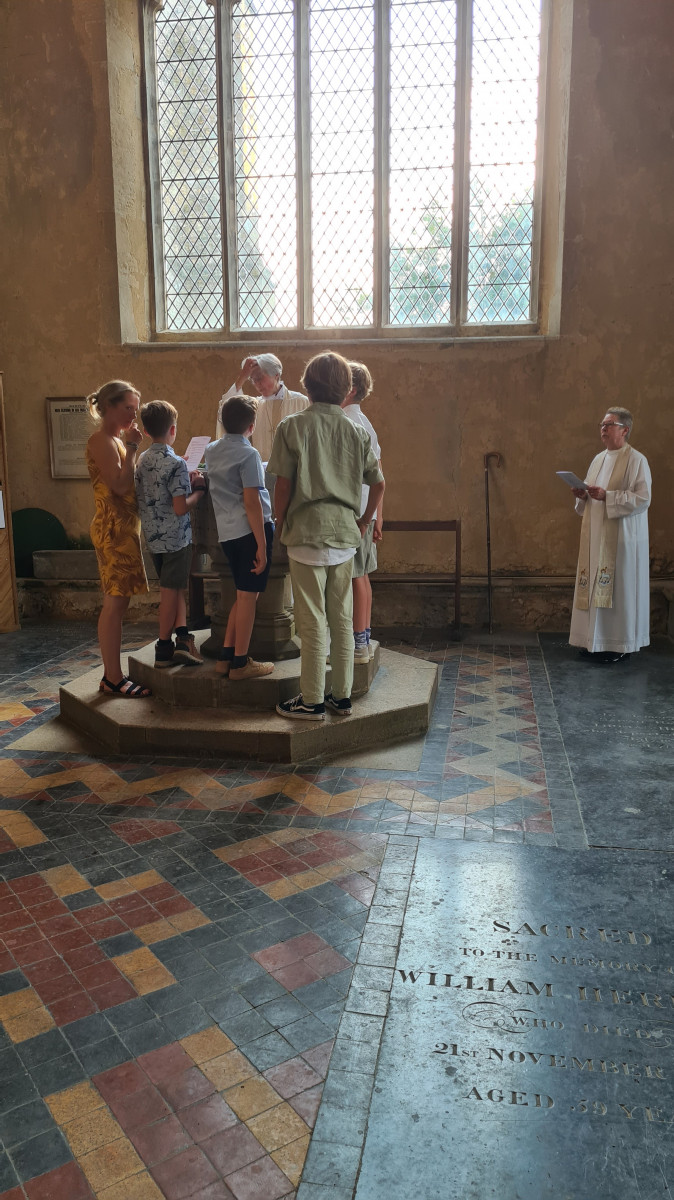 MONDAY 18th JULY
CONFIRMATION
ST LAWRENCE, HARPLEY
On the hottest day of the year (so far) the Right Reverand Dr Jane Steen - the Bishop of Lynn -
conducted a Service of Confirmation in Harpley Church.
She and Revd Judith and the congregation of family, friends and supporters welcomed those being confirmed into the Church.
Congratulations to Herbie Winston Stanley Gray and Mossy Earl Clayton Gray
and to Oliver David Price and Charlie Terry Price and Lucy Jane Price.
May Christ dwell in your hearts through faith, that you may be rooted and grounded in love and bring forth the fruit of the Spirit.
---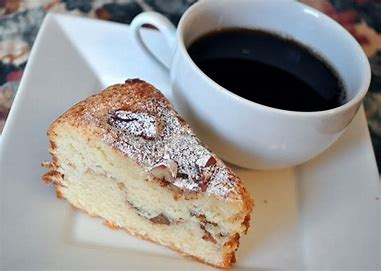 SATURDAY 2nd JULY 10.30 - 12.00 pm
COFFEE MORNING
ST ANDREW'S, CONGHAM
The Coffee Morning held at St Andrew's Congham on May 7th raised £112.50 for church funds.
Many thanks to all those who came along.
No Coffee and cake morning in June because we will be celebrating the Queen's Platinum Jubilee.
---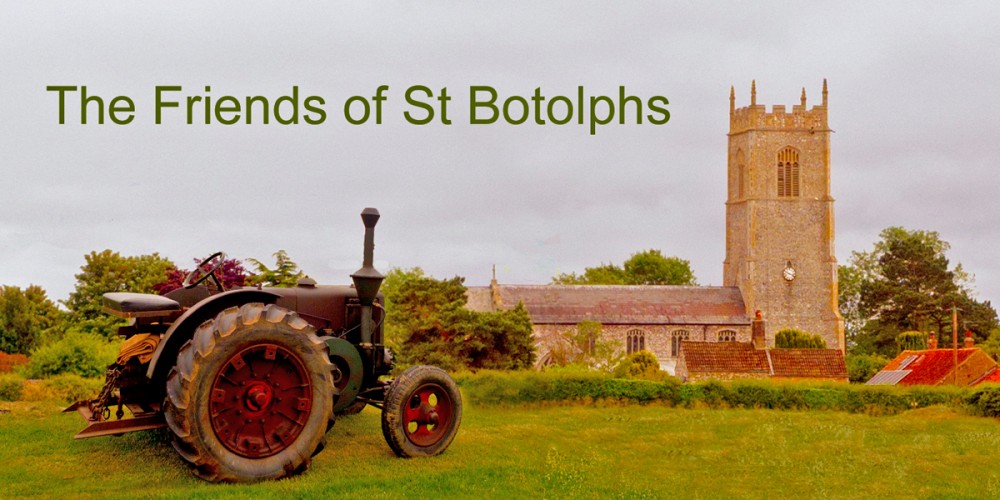 SUNDAY JUNE 19th from 10.30 am
TRACTOR RUN & COUNTRY FAYRE
MANOR FARM, GRIMSTON PE32 1BG
The Friends of St Botolph are delighted to announce the return of the Country Fayre and Tractor Run.
The Tractors set off at 10.30 to Gt Massingham and return at 2.30pm.
The Country Fayre starts at 1.30 pm with vintage tractors and farm machinery.
Live Music, BBQ, Strawberries and Cream, Beer, - Pimms -refreshments and a variety of craft stalls and games.
---
THURSDAY JUNE 2nd 7.00 pm
JUBILEE CONCERT & BEACON LIGHTING
ST BOTOLPH, GRIMSTON
There will be a concert in St Botolph's Church (as part of the Queen's Platinum Jubilee Celebrations) given by the Kavolini String Quartet.
The concert will comprise a programme of popular classical and modern music, with an interval during which drinks and canapes will be available.
This should end around 9.15 pm followed by Beacon Lighting at 9.45pm in the churchyard
Tickets £12, discounted £10 for FOSB members.
Tickets can be reserved by leaving a message on 01485 600088and will be on sale on the door on the night.
---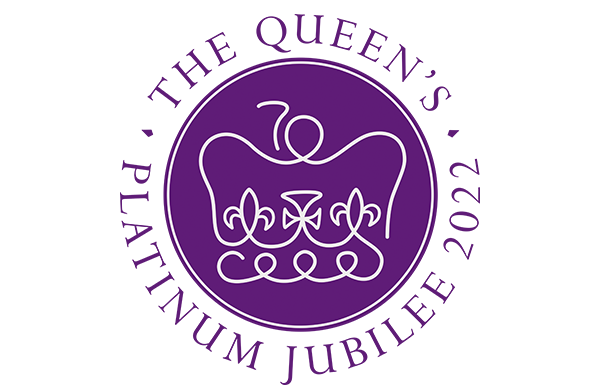 The Rt Revd Graham Usher, Bishop of Norwich's Prayer for the Jubilee.
Christ our King, we come in gratitude for our Queen whose long, extraordinary reign has deliberately mirrored your service through a life of visible self-giving.
As we thank you for Elizabeth, - our beloved Servant Queen - we acknowledge her tireless devotion to country and to Commonwealth, while rejoicing at the special place which Norfolk has in her heart.
Thank you for her calm and constancy, her humour and humanity, her steadying words and unifying signs, her grace and strength and resilience.
Protect her, we pray, O Christ, and enfold her with your enduring love for, prized above the rubies in her crown, she is more precious to us than platinum itself. Amen.
---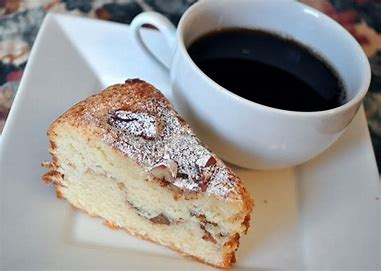 SATURDAY 14th MAY 10.00 -12.00pm
COFFEE MORNING hosted by The Friends of St Botolph's
ST BOTOLPH CHURCH, GRIMSTON
Tea, Coffee, Cakes, Bring & Buy, Plant Stall, Raffle
Thanks to everyone who attended - an amazing £540.60 was raised.
---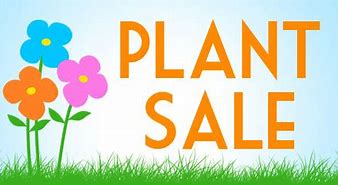 SATURDAY MAY 7th 10.30 - 1.00pm
GIANT PLANT SALE
ST NICHOLAS CHURCH, GAYTON
---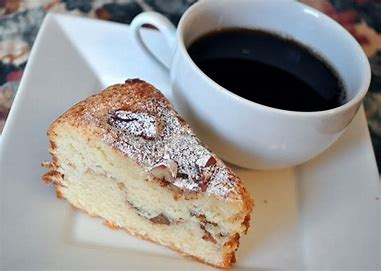 SATURDAY MAY 7th 10.30 - 12.00pm
COFFEE & CAKE
ST ANDREW'S CHURCH, CONGHAM
Many thanks to everyone who supported the Coffee Morning at Congham Church on April 2nd.
An amazing total of £382 was raised for the DEC Ukraine Appeal.
Our next Coffee Morning will be on Saturday 7th May between 10.30am and 12pm. Coffee and Cake £3.50. Proceeds for the church.
Look forward to seeing you then!
---