THE YEAR 2019

(for previous years click here.)
---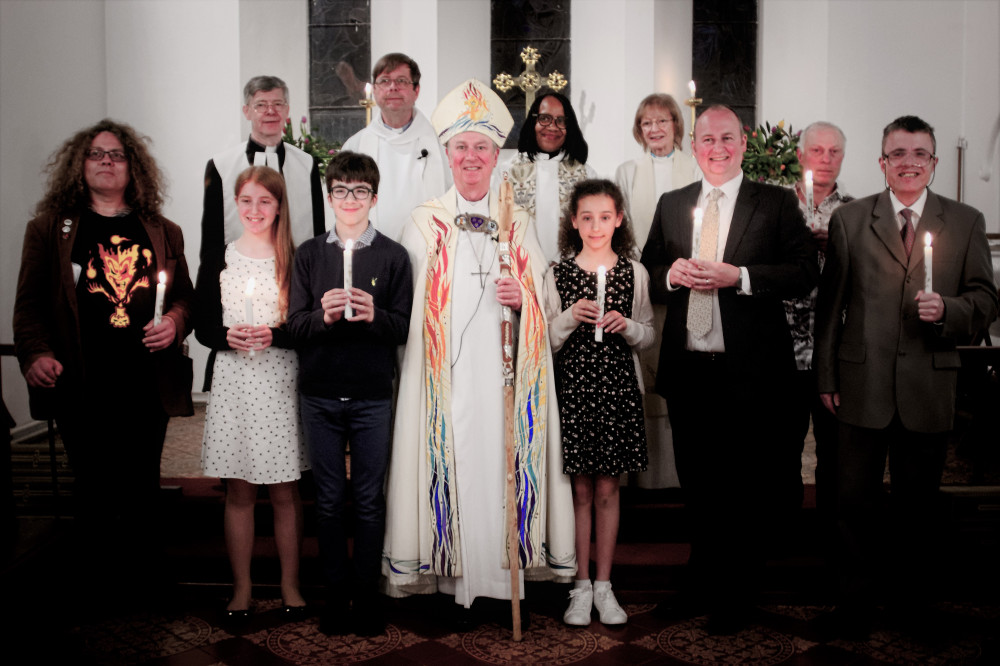 CONGRATULATIONS on CONFIRMATION
APRIL 1st at NORTH WOOTTON CHURCH
We especially welcome Craig, Daniel and Hannah to our Church family as they are confirmed by the Bishop of Lynn.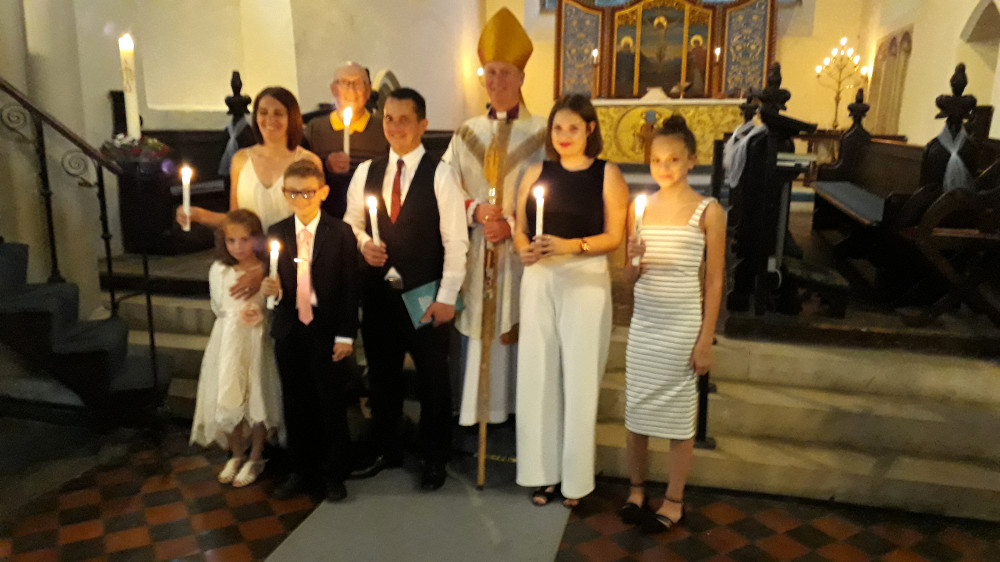 JUNE 19th at GREAT MASSINGHAM CHURCH
We welcome Brian Higby, Joanne and Rhiannon and Tegan and Cody Foster and David Mallows
---
---
Summer Fun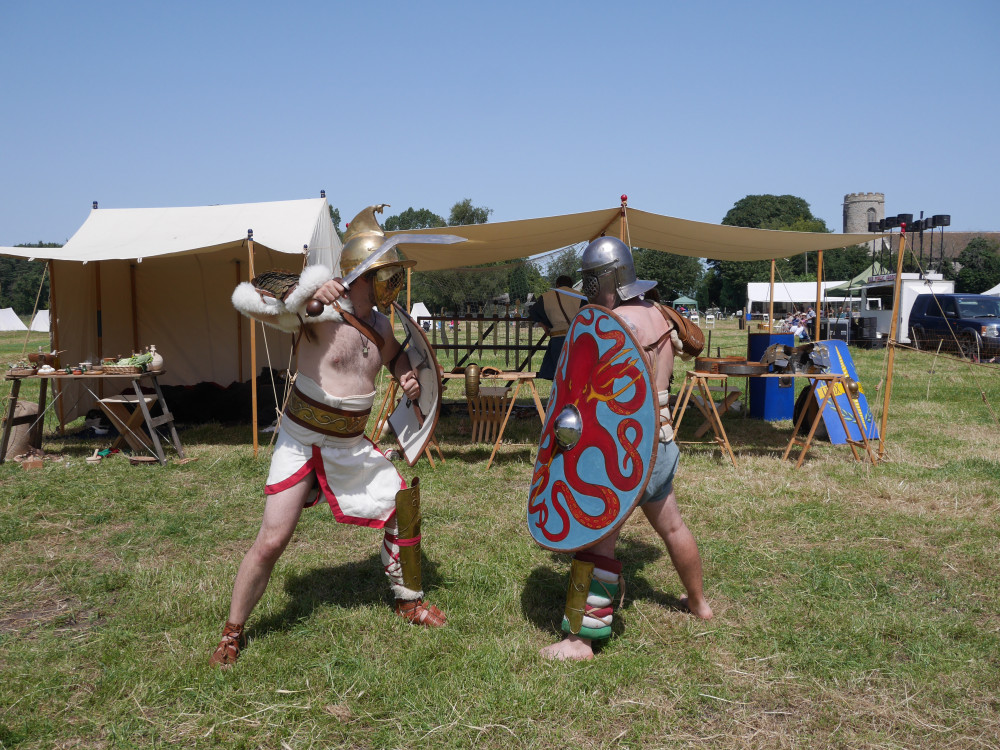 EAST WALTON LIVING HISTORY FESTIVAL
Check the photo album for more pictures click here.
East Walton's history came alive with Saxons, Vikings, Romans, Medieval people, Tudors, Napoleonic soldiers and Second World War re-enactments along with a variety of stalls and a fabulous cakes tent. It was a celebration to mark the end of a great deal of refurbishment work done on the Church with help from The National Heritage Lottery Fund, The National Churches Trust and further support from The Norfolk Churches Trust, The Round Tower Society, The Garfield Weston Foundation, and The Geoffrey Watling Charity.
St Mary's, Great Massingham... Thanks to everyone at HC4U. A great time was head by children and helpers alike.
Acting out "THE GOOD SAMARITAN" here was great fun.
All Saints, Roydon.... "A Bit of a Do" was also great fun, especially with the "Dancing Dog"
and it was the Snails who stole the Day at Congham's Fete. Grimston's Tractor Rally was glorious.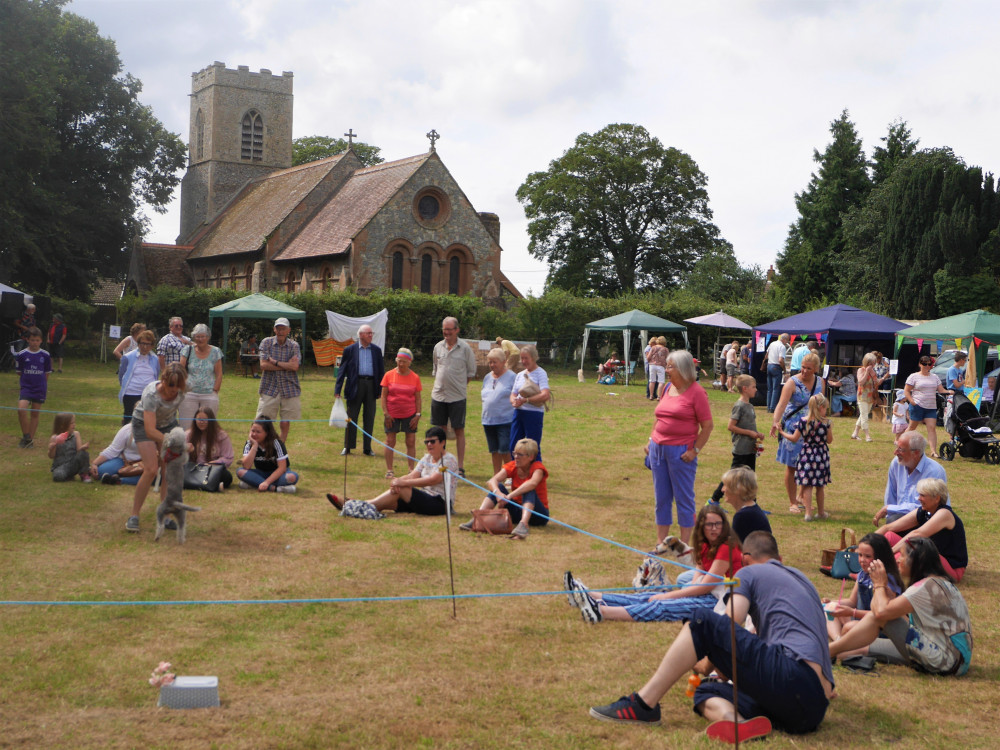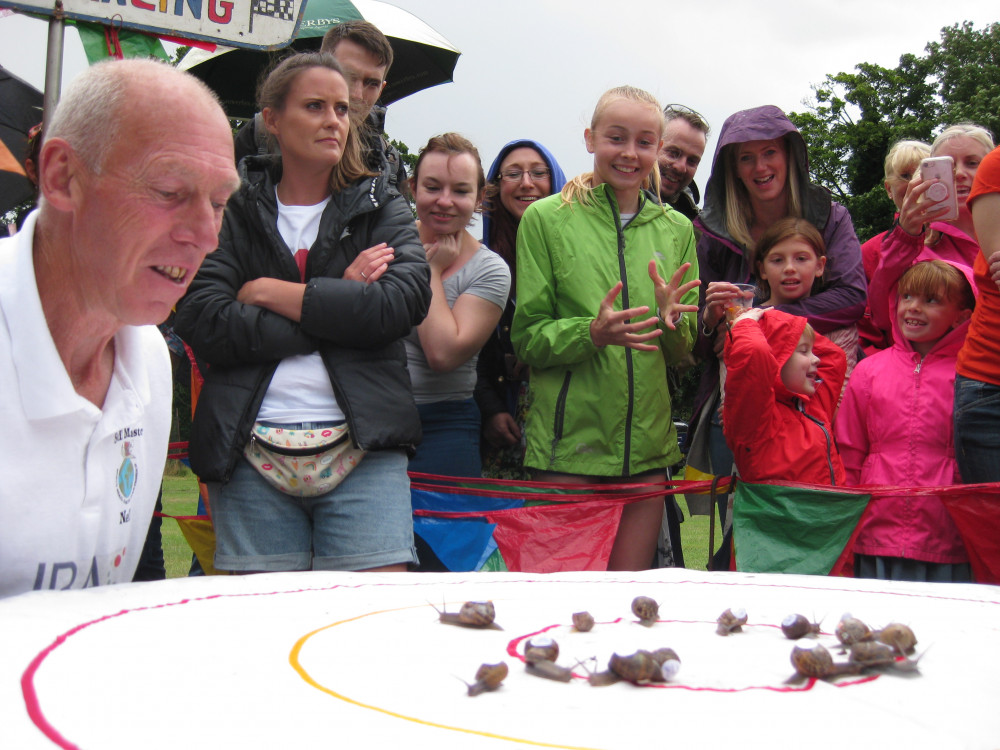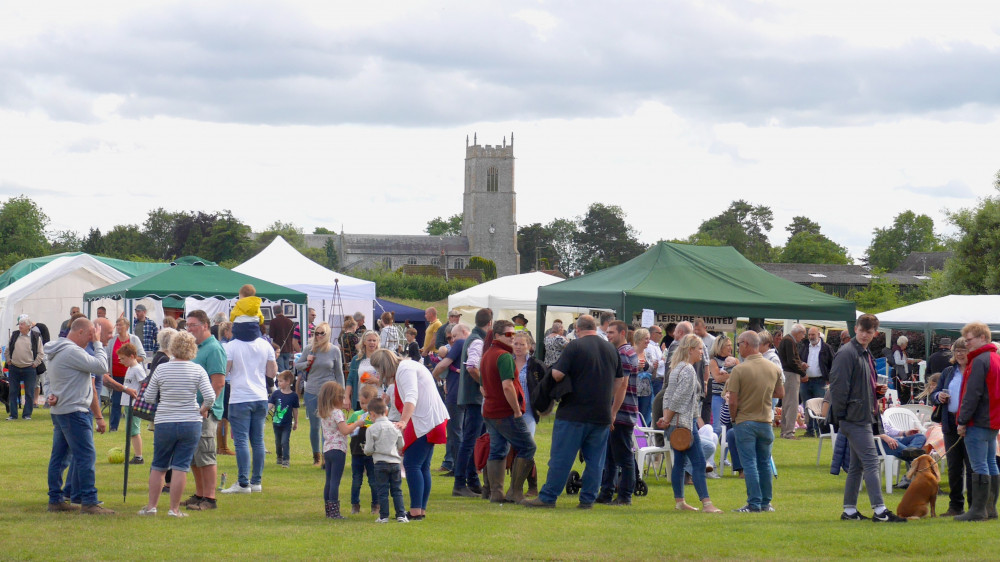 Thanks to Mark Scase for the snail racing photo.
Congham Fete. Dire weather predictions for the day of Congham Fete earlier in the week proved incorrect - almost! Fortunately for stall holders and visitors alike it was fine, until a heavy downpour sent everyone scurrying for shelter towards the end of the afternoon. But the rain was shortlived and we were able to wind up proceedings ( and run the final of the Snailracing) in dry conditions. Once again the Scouts did a sterling job in marshalling all the traffic. The Fete committee is very grateful to them for a wonderful job. Thanks also to everyone who donated books, games, DVDs etc, bottles, cakes and prizes for the Grand Draw including Congham Hall, The Anvil Inn, Three Horseshoes, G and L Homes, Chris Rust, Petals Tea Room in Dersingham, The Old Stores in Roydon and Congham Vineyard.The fete was a wonderful community event benefitting several local organisations. Holly Meadows Youth Football Club presented their Sporting Challenge and HFLL ran a 'Hook a Duck' game. Our special Charity this year was West Norfolk Young Carers who brought a range of activities for children and raised awareness of the important work they do.King's Lynn Ukelele Club opened the musical entertainments, raising money for the East Anglian Air Ambulance. They were followed by Ian Woodward, who continued 'singing in the rain' with a range of music and donated his 'fee' to West Norfolk Breast Care Nurses. Thanks go to Trevor Barlow of the Union Jack for running the bar. We are very grateful to IBA Insurance Services for sponsoring the Snailracing and to Stebbings Car Centre for sponsoring the music.Overall proceeds for St Andrew's Church Congham were £3,038. Thank you everyone!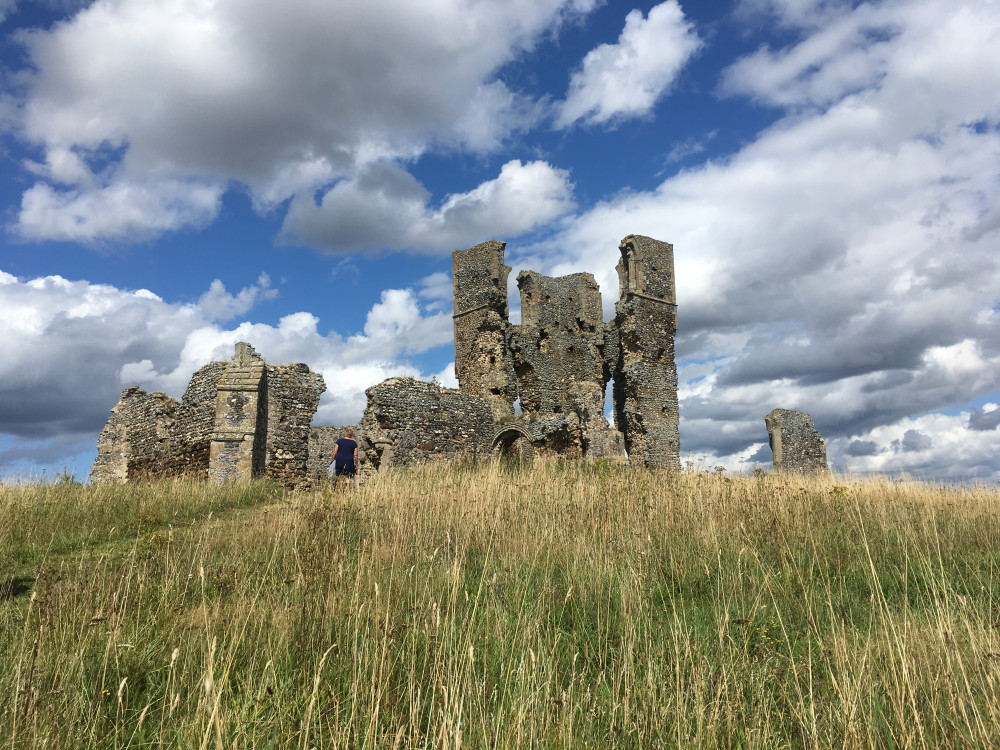 WALKING THROUGH OUR PARISHES. On June 1st we did the first of our walks starting at East Walton and travelling through the fields of barley up to the piggeries. What an interesting time with an outline of pig farming , a regular part of farm life here in Norfolk.
On the hottest day of June, the 29th, we walked around Harpley finishing with a scruptious tea in David's marvellous garden. The more stylish amongst us equipped themselves with a very fashionable parasol. It was a lovely way to spend an afternoon.
Our next walk on July13th started at Ashwicken Church with Revd. Sue Martin and ended with tea in The Old Coach House garden at the finish, thanks to Anne & Andy Parker.
On the 18th August we finished our Walks with a small Harvest service in the ruins of St James at Bawsey and then a lovely walk around the fields before stopping for another wonderful picnic with cakes and scones and French macaroons in another wonderful garden at Caroline's house
---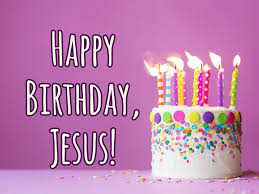 FRIDAY 20th DECEMBER 9.30 am
ST LAWRENCE, HARPLEY
CHILDREN'S WORKSHOP, BIRTHDAY CAKES FOR JESUS
Come along and ice a cake, decorate the Christmas Tree and set up the Christmas Crib scene. All are very welcome.
---
SATURDAY 7th DECEMBER 10.30 - 12.00 pm
COFFEE & CAKE
ST. ANDREW'S , CONGHAM

£3 per person- free refills of coffee! Everyone welcome. Proceeds are for the church.
We will take a break in January and will be back again in February2020!!!! Looking forward to seeing you, this year and next! Glenis, Janet, Hilary, and Helen.
---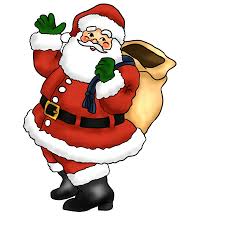 SATURDAY 30th NOVEMBER 11.00 - 2.00 pm
GREAT MASSINGHAM CHRISTMAS MARKET
GREAT MASSINGHAM VILLAGE HALL
The annual Christmas Market with stalls and refreshments held at the Village Hall. Gifts, cakes, raffle,
light refreshments, games, competitions and a FREE gift for children from Father Christmas.
---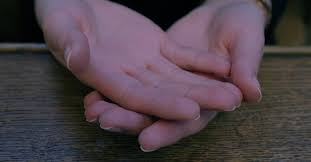 THURS. NOVEMBER 28th 7.30 - 9.00 pm
"LIVING ON A PRAYER"
POTT ROW VILLAGE HALL
A series of 6 talks on "THE LORD'S PRAYER" on the last Thursday of the months of May, June, July, September, October and November.
---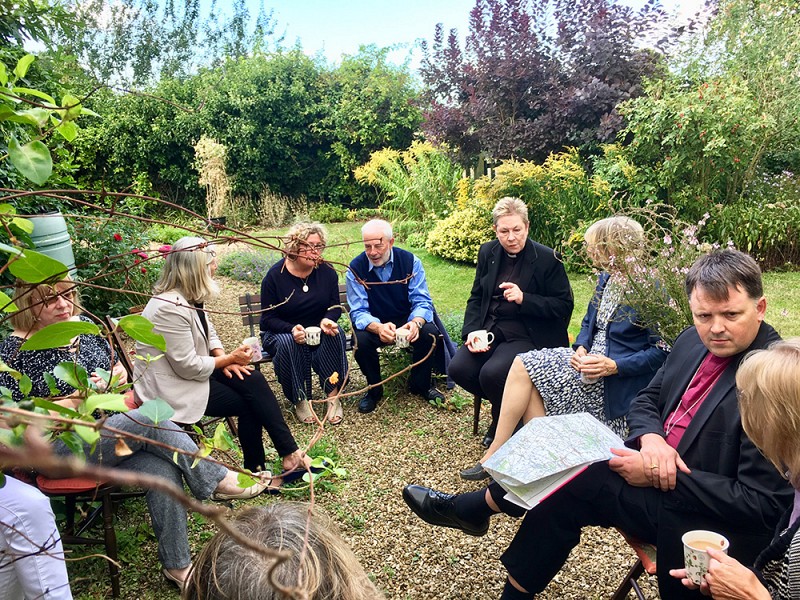 WEDNESDAY 27th NOVEMBER 7.00 pm
WELCOME BISHOP GRAHAM
THE MINSTER, KING'S LYNN
On September 11th we were very pleased to welcome Bishop Graham as he visited the Lynn Deanery and particularly as he joined a few of us for tea at the Gayton Rectory. There is an opportunity for everyone to see him as he is officially welcomed as Bishop of Norwich at a special service at King's Lynn Minster.
---

TUESDAY 26th NOVEMBER 7.00pm
BINGO
POTT ROW VILLAGE HALL
All are very welcome. Donations for prizes would also be most welcome. Please contact Jackie on 01485 600353 if you can help. Thank You.
---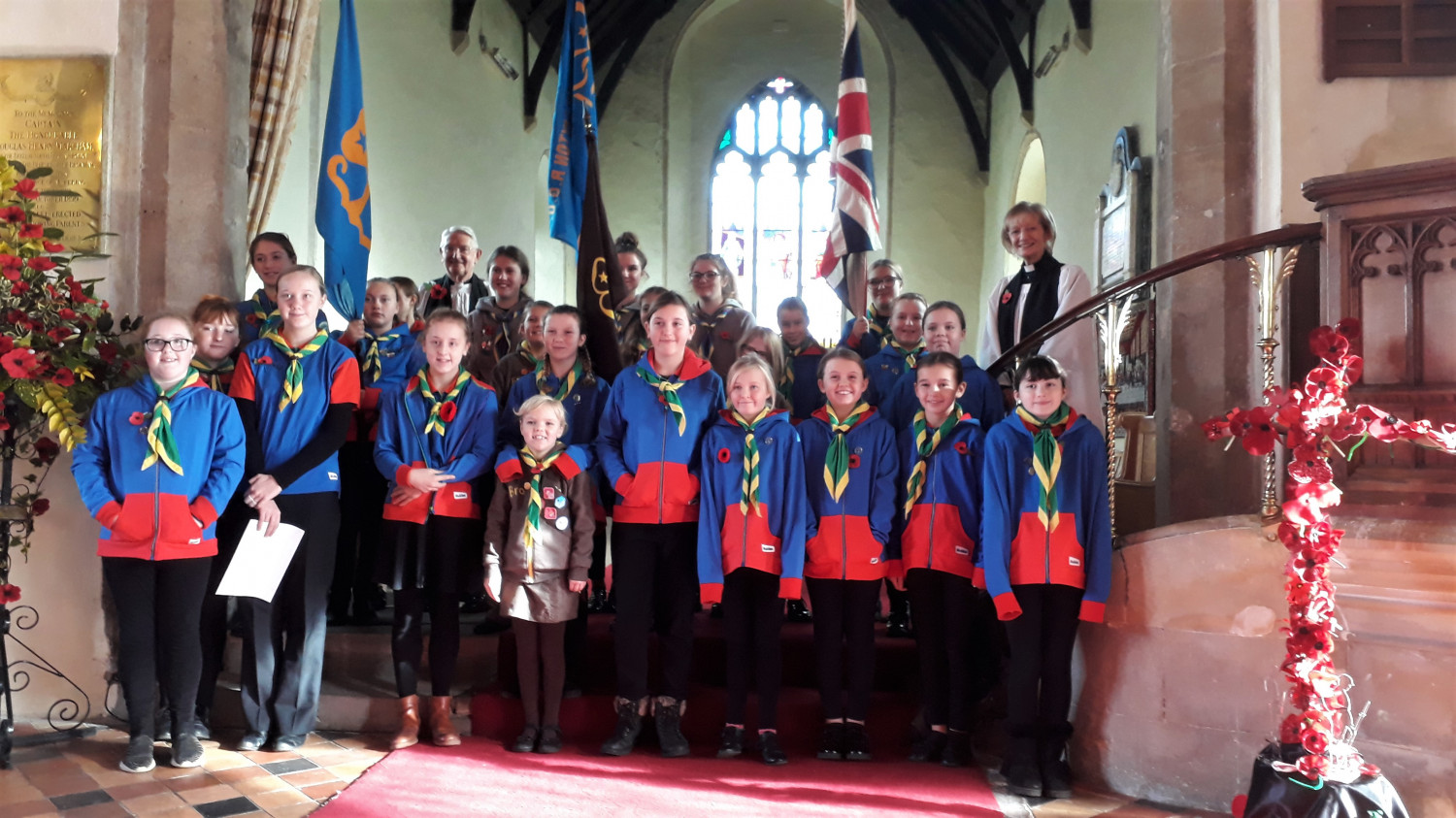 REMEMBRANCE SUNDAY AND REMEMBRANCE DAY
SERVICES WERE HELD IN THE BENEFICE TO COMMORATE ALL THOSE AFFECTED BY WAR.
WE DO NOT FORGET THEM.
Gayton Guides and Brownies
All our Churches have details of the Fallen of their Parish on their web pages.
Click on each individual Church and go to "Remembrance".
---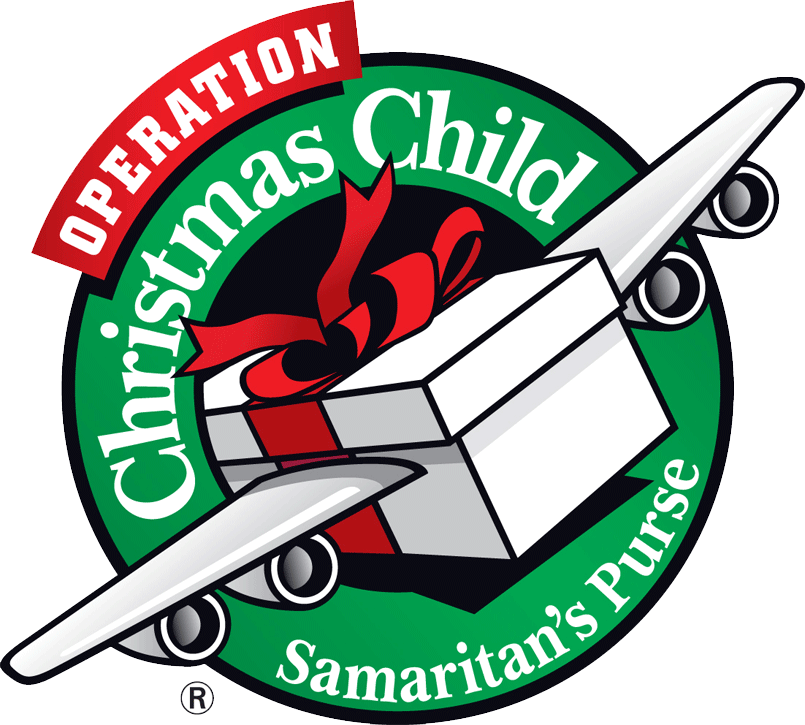 NOVEMBER 11th - 18th
SAT. 16th 10.am PACKING DAY
SAMARITANS PURSE OPERATION CHRISTMAS CHILD
ST MARY'S CHURCH, GREAT MASSINGHAM
Once again we are packing shoeboxes to send out to needy children in the Samaritan's Purse, Operation Christmas Child.
Pre printed shoe boxes are available and we hope you can bring yours along to Church in the week 11th - 18th November and aslo help us yo pack in Church today from 10 am. Please contact Yvonne 521706 or yvonne1inm@yahoo.co.uk for more information.
More details of Samaritans Purse are here at https://www.samaritans-purse.org.uk/what-we-do/operation-christmas-child/.
To see just what an impact your gifts have watch a short video by clicking here or on the logo on the left. For some it may be the first gift they have ever received.
---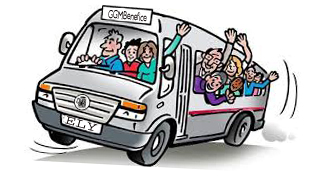 WEDNESDAY SEPTEMBER 25th
BENEFICE COACH TRIP to ELY CATHEDRAL
Coach trip to Ely Wednesday September 25th - cost is £15 . . . Pick ups from Pott Row play area PE32 1BP, where cars can be parked, at 10am and Massingham Shop at 10.15am to travel to Ely Cathedral for a guided tour at 12 noon lasting an hour. At lunch time - choice of taking our own sandwiches etc or enjoying one of the delightful eateries very close to the Cathedral.
The afternoon is our own choice . . . but we shall need to be back at the Cathedral for 4pm prompt pick up, returning home by 5pm!
Wow, I cannot wait!!! Look forward to seeing you - tickets will be available very shortly. Any queries give me a call on 01485 600485, Rosemarie Bowers
You can see photo's from the day including Revd. Sue's commissioning by clicking here.
---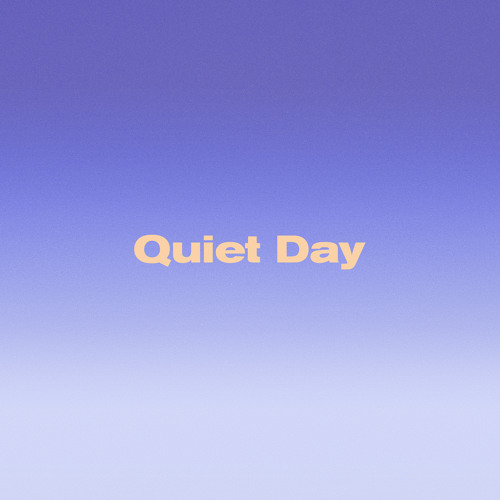 WEDNESDAY 9th OCTOBER 10.00 - 2.30 pm
QUIET DAY
ST ANDREW'S CHURCH, CONGHAM
Revd. Judith is leading a quiet day and you would be welcome to join us for all, or any part of the day.
Bring a picnic lunch. Tea & coffee provided. Please contact Betty Ellis on 01553 674286 to book or register your interest.
---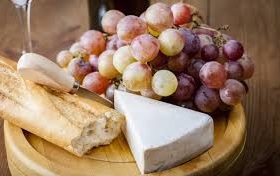 SATURDAY 28th. SEPTEMBER 6.30 for 7.00 pm
GT. MASSINGHAM HARVEST SUPPER
THE VILLAGE HALL
The Harvest supper will be in the Village Hall and will have a "Bread & Cheese" based buffet followed by a Ceilidh - adults £7.00 - children FREE. Last year was wonderful and this year will be just as good if not better. We were also lucky to have many wonderful puddings made and donated to us. If you can do one this year we would be extremely grateful. Please call Anna 520196 or Margaret 520135 if you are able to help. Thank You.
---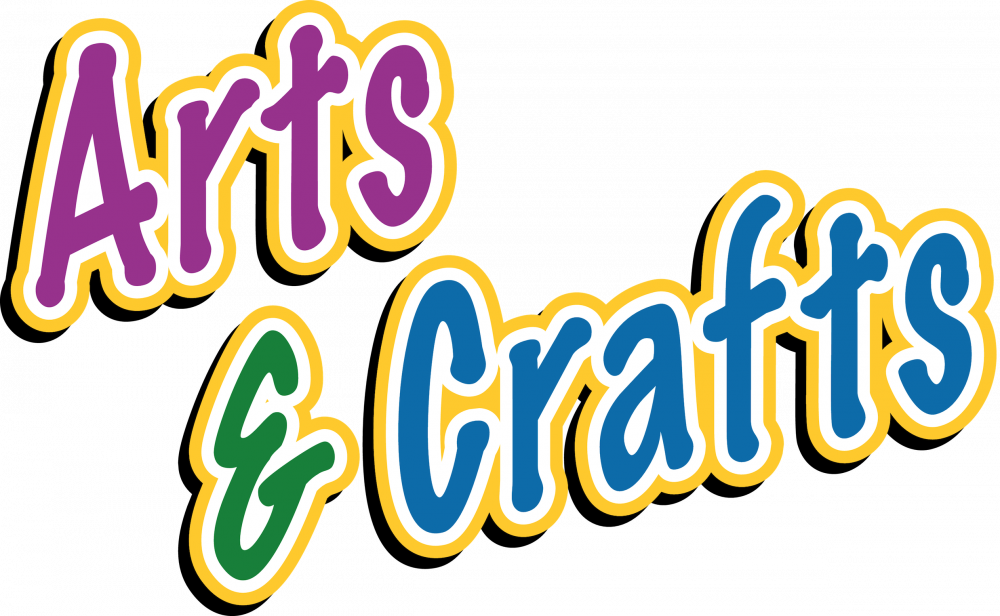 SAT/SUN. 28th/29th SEPT. 10.00 - 4.00 pm
HARPLEY ARTS & CRAFTS FESTIVAL
ST LAWRENCE CHURCH, HARPLEY
A wide variety of arts and crafts displayed in the church. Morning coffee, lunches, raffle and competitions. Everyone welcome.
---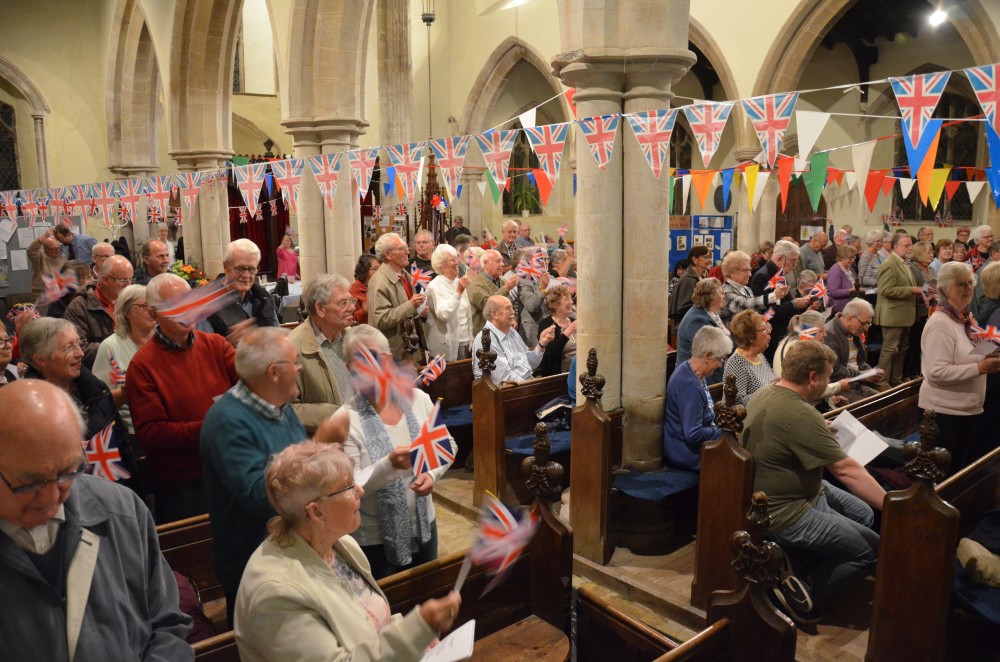 SATURDAY 21st SEPTEMBER 19.30 pm
"LAST NIGHT of the PROMS" BILTON SILVER BAND
ST BOTOLPH'S CHURCH, GRIMSTON
Doors open at 18.45 pm, so do come along and join in the fun with great music and singing.
The Bilton Silver Rugby Band has agreed to come and give us a rousing "Last Night of the Proms".
Tickets are £10.00 and include punch and nibbles. Available from David Ellis 01553 674286 or from Joy Smith.
---
SATURDAY 14th SEPTEMBER 9.00 - 5.00 pm
THE CHURCHES TRUST CYCLE & WALK
Choose your own route and visit as many Churches as you wish, by bike, walk, car or on foot.
Sponsor the Revd. Julian Thompson orRevd. Sue Martin on their ride.
---
SATURDAY 17th AUGUST 14.00 - 16.00 pm
AFTERNOON TEA AT LITTLE MASSINGHAM HOUSE
Come and have afternoon tea at Little Massingham House by kind permission of Mr Oliver Birkbeck and in aid of St Andrew's Church, Little Massingham. Tickets are £10.00 each and include entry into a prize draw for a luxury Hamper. There will also be a raffle. Tickets are available from Michelle West 520612 or Angela Fordham 520162 or Ruth Swithenbank 520275 and you can also email: sheneil.mw@googlemail.com.
---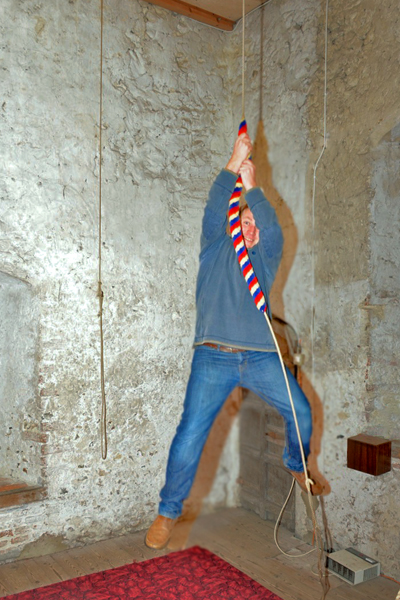 SATURDAY 17th AUGUST 14.00 - 17.00 pm
TOWER OPEN DAY
ST BOTOLPH, GRIMSTON
Saturday 17th August at St Botolphs church, Grimston we are holding a Tower open afternoon from 2pm -5pm. We are inviting people from the local community to come and meet the bell ringers, see what we do and what bell ringing is all about. Refreshments will be available and members of the bell ringing team will be on hand to meet and greet the public. Mike Harding, tower captain
---
SATURDAY 17th AUGUST 7.00 pm
BATS NIGHT
HARPLEY ST LAWRENCE CHURCH
Come along to a Bat night at Harpley St Lawrence Church. Meet up at 7.00 pm with a talk about bats at 8.00 pm and supper to follow at 9.00 pm
when the bats should be about. Entry is free but donations will be very welcome to help with the Church roof fund.
---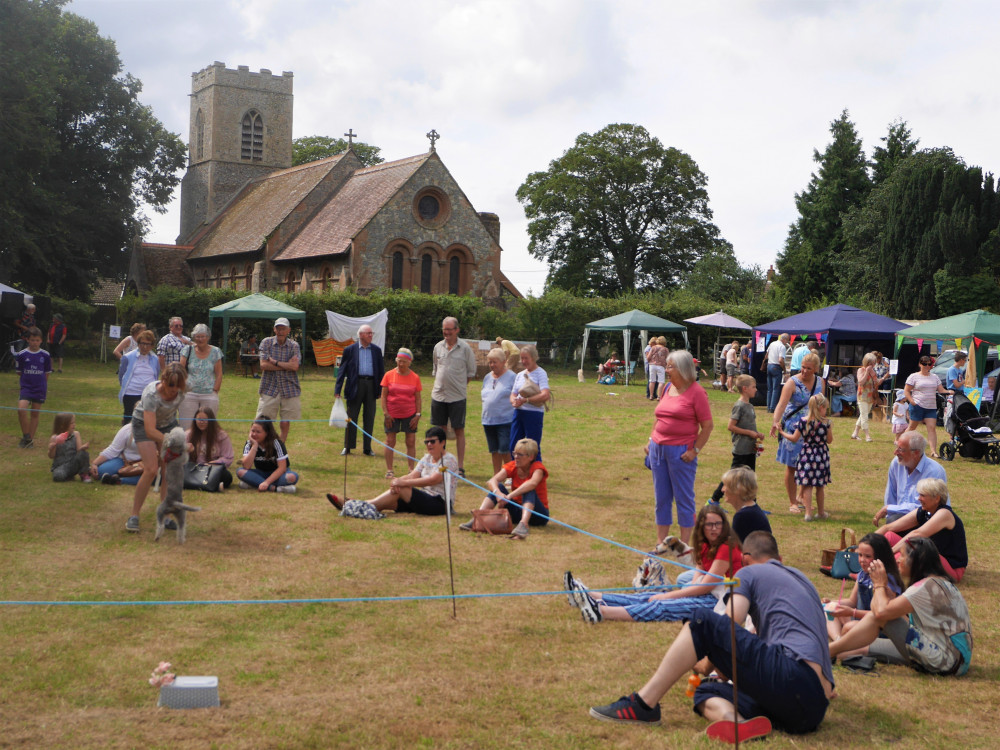 SATURDAY AUGUST 3rd 1.30 - 4.00 pm
ROYDON'S "BIT OF A DO"
ALL SAINTS CHURCH, ROYDON
Roydon's "Bit of a Do" takes place on the Glebe field next to the Church. Help welcome, as would be gifts for prizes, cakes etc.
All the usual stalls and raffle. For further information or offers of help, please contact Jackie on 600353.
---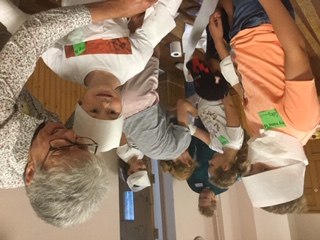 29/30/31 st July 10 - 12.00 pm
HC4U (Holiday Club 4 You)
GT MASSINGHAM VILLAGE HALL
(Acting out the Good Samaritan)
Holiday Club 4 You at Great Massingham Village Hall. Returning for its 5th year, a small team from Church run a FREE Children's Holiday Club aimed at reception to Year 6 children. Fun & Friendship with bible stories, craft activities, Games, Singing and more..... Tell your friends - even better bring your friends. Ring Revd Judith Pollard 01485 601251 fro more details or register at schools.
---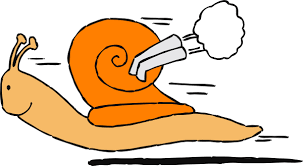 SATURDAY 20th JULY 2019 2.00 - 4.30 pm
WORLD SNAIL RACING CHAMPIONSHIP and CONGHAM FETE
CONGHAM CRICKET GROUND PE32 1AH
FREE ENTRY & PARKING.
Get your snails ready - the Snailracing World Championships and Congham Fete will be held on the Cricket field once again on Saturday 20th July - starting at 2pm!
In addition to the snailracing, there will be live music from the King's Lynn Ukelele Club and our local star Ian Woodward! There will be a bar, barbecue, teas, ice-creams, facepainting, books, bottles, bric a brac, cakes and home produce and a Grand Prize Draw as well as lots of games.
Sporting challenges will be presented by Holly Meadows Youth Football Club and also West Norfolk Young Carers.
Excitement will build throughout the afternoon in anticipation of the final Snailrace, expected to take place around 4.30pm. Who will succeed as World Champion? Be sure to be there so you don't miss it!
Proceeds for St Andrew's Church Congham.
---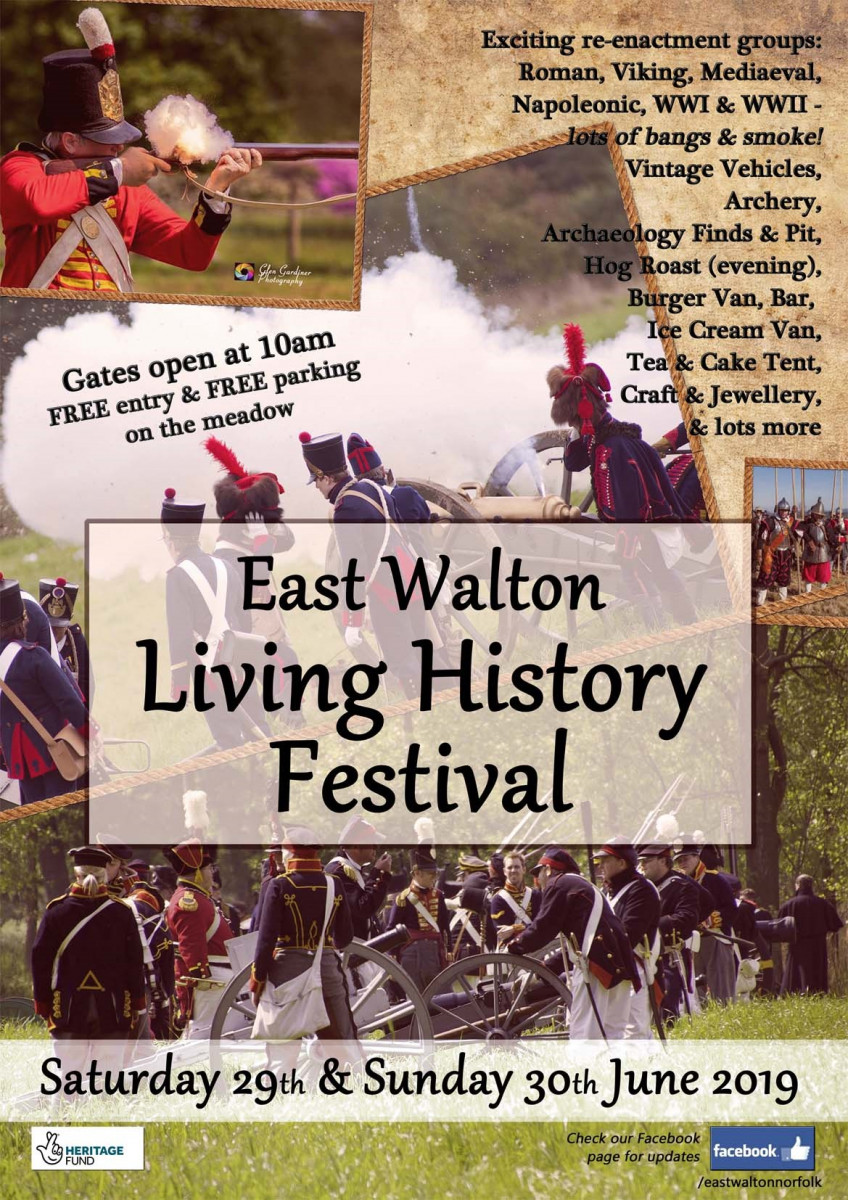 SAT & SUN 29th & 30 th JUNE from 10.00 am
EAST WALTON LIVING HISTORY FESTIVAL
A SPECTACULAR 2 DAYS OF EVENTS CELEBRATING THE VILLAGE AND ITS HISTORY
CLICK HERE TO GO TO THE ADVERT FOR THE FESTIVAL AND THEN JUST CLICK TO PLAY.
A Lottery Grant has been granted to do major repairs to our round tower Church. To coincide with the completion of the work and a grand unveiling we are holding a Festival to celebrate the magnificent age of the Church and village.
Our Living History Festival is on a meadow next to the Church. Entry is FREE. There is ample parking.
A Lottery Grant has been granted to do major repairs to our round tower Church. To coincide with the completion of the work
and a grand unveiling we are holding a Festival to celebrate the magnificent age of the Church and village.
Our Living History Festival is on a meadow next to the Church - Gates open at 10 am. Entry is FREE. There is ample parking.

Included are exciting re-enactment groups including Romans, Saxons, Vikings, Mediaeval, Napoleonic, WW1 and 2. There will be lots of bangs, smoke and skirmishes. The re-enactors will set up camp where visitors can meet and interact with the historical characters. May be trying your hand at sword fighting or archery. Taste mediaeval bread or try writing with a quill.
There will be a display of vintage vehicles and loads of other stalls to entertain and provide refreshment.
Donkey rides, Jewellery making, Potter, Basket making, Plant stall, Pyrography, Archery, Face painting, Archaeology finds and pit,
Knitted toys for McMillan, Scotties Little Soldiers, and lots more.
Beer and afternoon tea tents, Ice cream, Hog Roast
Contact details: Bill Lewis, Abbey Farm, East Walton, Kings Lynn, Norfolk, PE32 1PP, Tel: 07974770067, Email: billandrachel@btconnect.com
---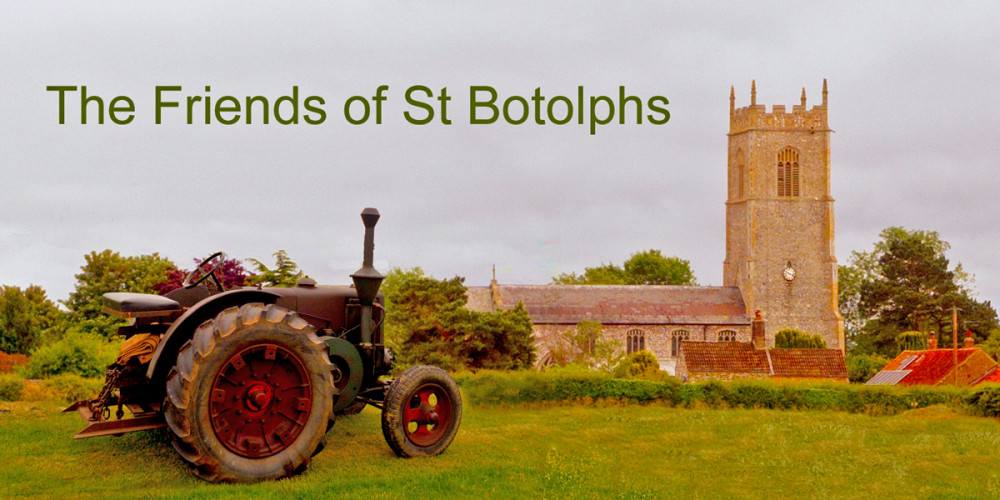 SUNDAY 16th JUNE
FoSB VINTAGE TRACTOR RUN & COUNTRY FAIR
MANOR FARM, GRIMSTON PE32 1BG
The annual tractor road run starts today at 10.30 but bacon butties and tea and coffee will be available from 9.30 to 10.45 am.
The tractors return at about 2.30 pm during the Country Fayre which starts 1.00 pm until 4.00pm.
The venue is Manor Farm, Grimston at PE32 1BG.
At the Country Fayre there will be Craft demonstrations and stalls, Games & Sideshows, Steam Traction, Steam Engines
and Vintage Farm Machinery. Live Music from DNA, Bar, Hog Roast, BBQ, Strawberries & Cream, Pimms, Tea & Cake and coffees and teas.
FREE ENTRY & FREE PARKING.
By kind permission of Roger & Christine Coe.
All proceeds go to The Friends of St Botolphs.
---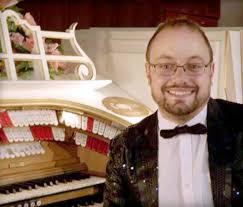 SAT 18th MAY 7.30 pm
MATTHEW BACON MUSICAL VARIETY CONCERT
ST BOTOLPH CHURCH, GRIMSTON
Tickets are £10 to include punch and nibbles. Available from David Ellis 01553 674286 or Joy Smith 01485 600402. Don't miss this opportunity to see a great talent.
Matthew is a well-travelled and popular concert entertainer on jazz and ragtime piano, vocals and pipe and electronic organ. His concert work has taken him all over the U.K. and surrounding islands, and as far out as mainland Europe, Ireland, Canada and U.S.A.
His concert programmes include something for everyone - and are often referred to as "accessible" and delivered with Matthew's superb showmanship and great sense of humour.
Whilst he does play solo organ and jazz/ragtime piano concerts, his main "show" format is the "Matthew Bason Musical Variety Show" - a virtually non-stop programme of music of great contrasts - classical; jazz; hits from the 40s to the 00s; folk; musical theatre and everything else in between.
More about Matthew at http://www.matthewbason.co.uk/about-matthew.html
---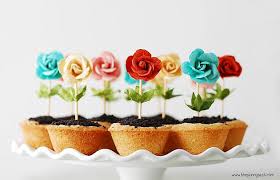 SATURDAY MAY 4th 10.00 - 12.00 pm
FoSB PLANT AND CAKE SALE
POTT ROW VILLAGE HALL
Stock up on seedlings, plant and shrubs and, of course, cake.Entry is FREE and refreshments are available.
---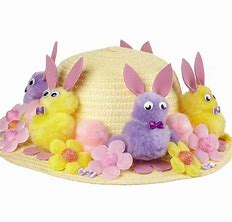 SATURDAY 13th APRIL 10.30 am
EASTER BONNETS & CRAFTS MORNING
ST MARY'S CHURCH at THE VILLAGE HALL, GREAT MASSINGHAM
A FUN morning with coffee, juice and cake as well. All are very welcome.
---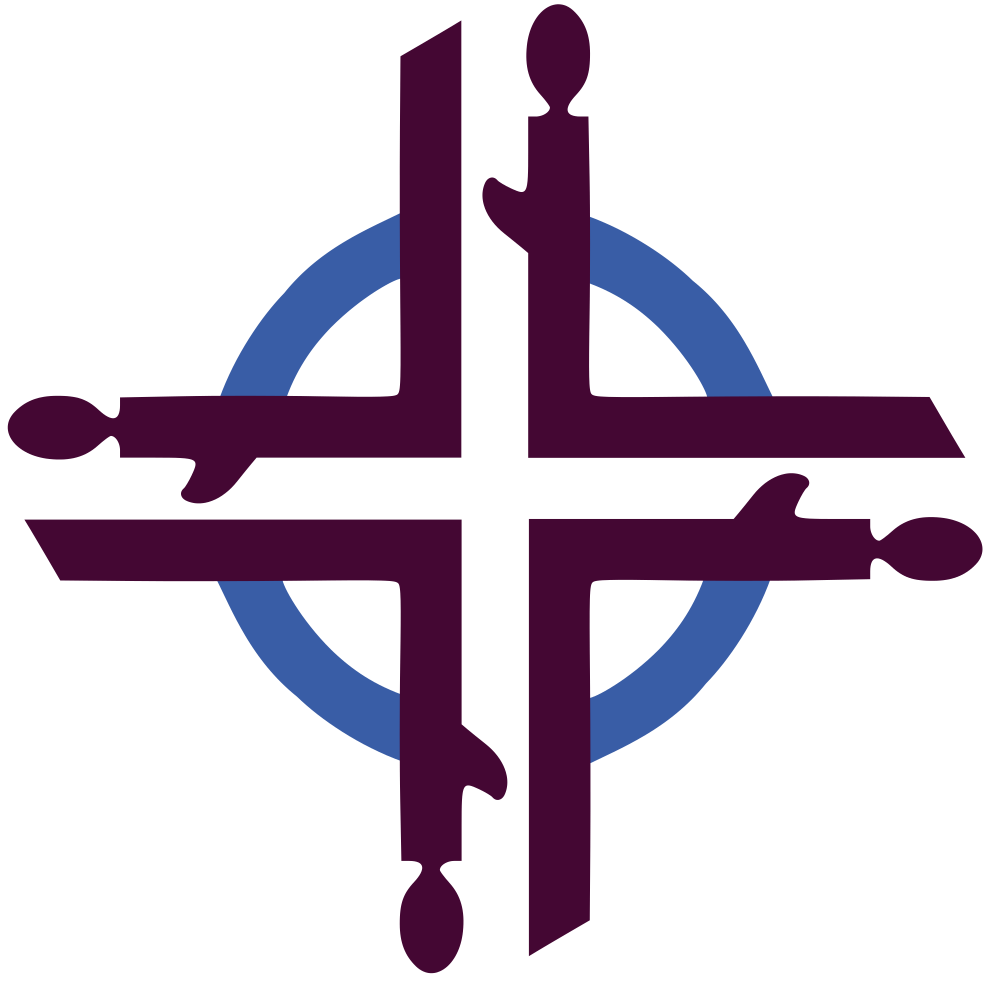 FRIDAY MARCH 1st 2.00 pm
WOMEN'S WORLD DAY OF PRAYER
POTT ROW METHODIST CHAPEL
This year's service is written by the women of Suriname in South America. We are reminded that we have responsibilities in caring for this wonderful world we live in, with its vast rainforests and wealth of resources. Suriname asks us to pray for conservation and protection of wildlife, through an awareness of pollution, misuse and abuse, as well as for the situation in Suriname and concerns for the future. This is not simply a day for women, but for everyone who cares about our world and those who live in it. ( Men are very welcome to come along - don't be shy)
---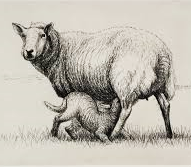 SUNDAY 17th FEB 11 am - 4 pm
OPEN LAMBING DAY
ABBEY FARM, EAST WALTON PE32 1PP
Come and see all about lambing. Lambs are being born inside our barns and see all our other animals too. Easy free parking and refreshments. You might even be able to bottle feed a pet lamb.